Now that we've started the new year with a blank slate, its time to get organized.  This week we're talking organization, starting off with workspaces.  De-cluttering your space will bring a breath of fresh air into your life and help you stay on track with work and everyday life.  The trick is to make the most of the space that you have.  Whether your place is pocket-sized or palatial, you can have an organized space that is not only functional, but beautiful.  These next spaces are perfect examples of just that.  Enjoy!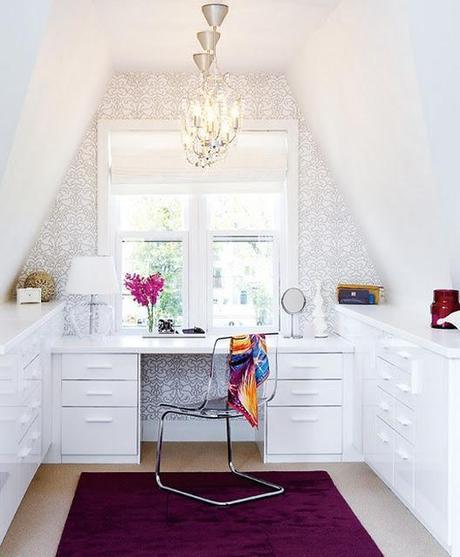 Mix and Chic
I love the look of white lacquered furniture in an office or work space.  I think that it creates a space that is similar to a blank canvas, where you can think and create at your best.  This space utilizes this small nook space with built in cabinets for plenty of storage.  The wallpaper feature wall and little pops of color add personality and beauty to the space.  Lovely!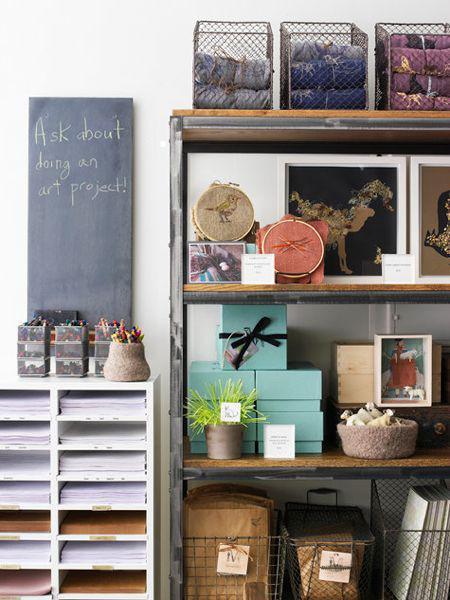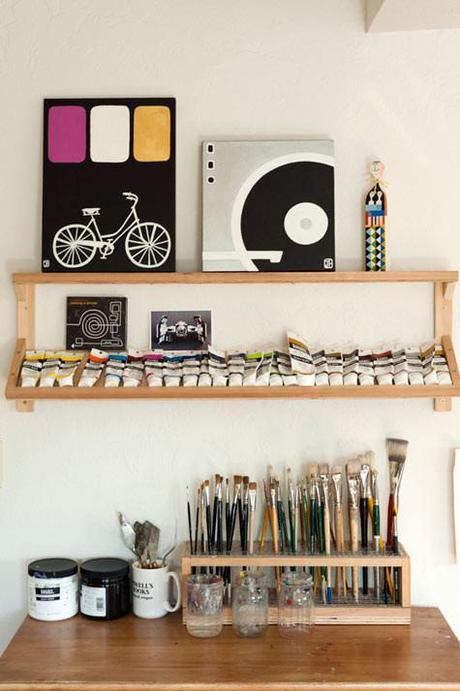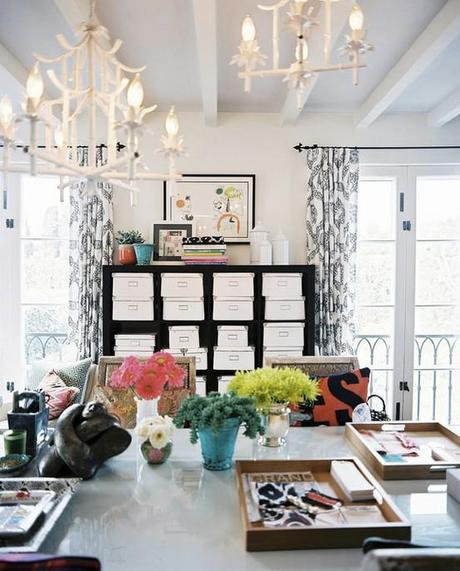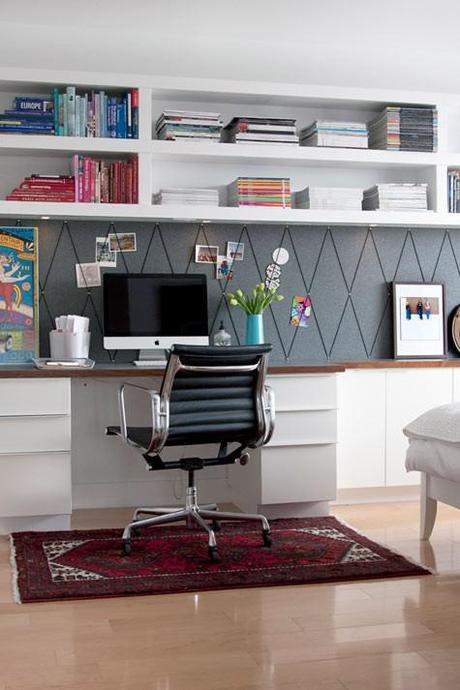 Stay tuned this week for more organizing ideas and inspiration!