We know that having a bedroom space to relax and rejuvenate after a long day at work is important, but the task of creating such a space might feel daunting to some.  Never fear!  All of the photos below are from real-life bedrooms created by real people just like you.  Creating a space that is calming, comfortable and reflective of your personal style is much easier than it looks.
Better Homes & Gardens
This beautiful bedroom combines calming blues with warm yellows and neutrals to create a space that bright, comfortable and fresh.  Traditional fabrics like this duvet can be mixed with more modern touches like the headboard and lamps to create a look that is comfortably contemporary.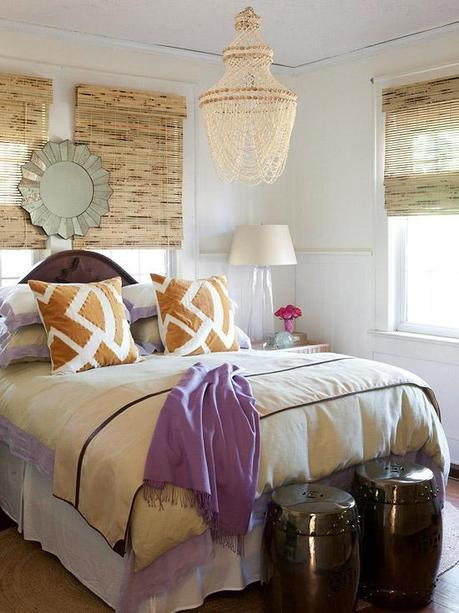 Better Homes & Gardens
This lovely space mixes the natural, bohemian aspects of the beaded chandelier and window treatments pops of color and eclectic decor.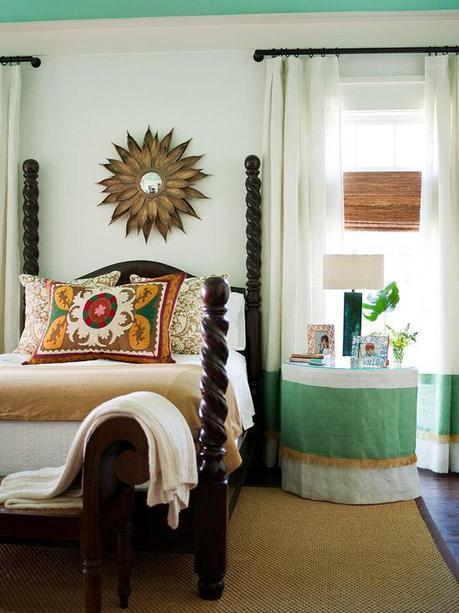 Better Homes & Gardens
I love the tropical feeling that this bedroom space evokes.  This look was created by mixing bohemian fabrics, natural seagrass textures and dashes of ocean-hued color.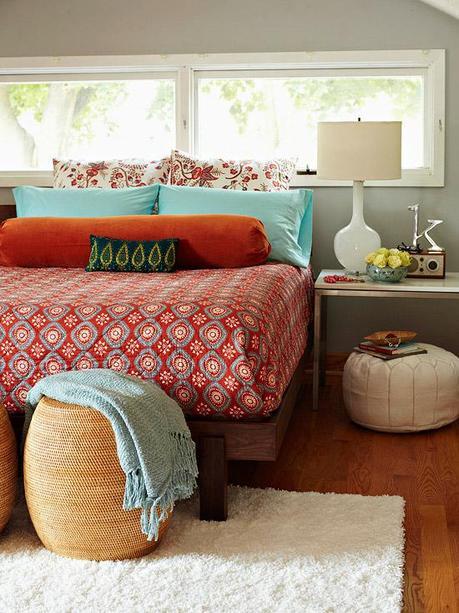 Better Homes & Gardens
Eclectic and simple, this sleep space brings in tons of texture and visual detail.  By keeping the walls a neutral shade of gray, the gorgeous linens and pillows on the bed really get their chance to shine.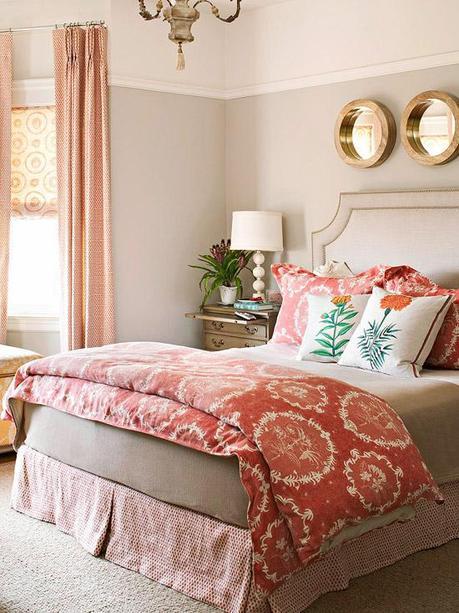 Better Homes & Gardens
Again we see the use of neutral gray contrasting with pops of vibrant color to create a look that is sophisticated, yet fun and modern.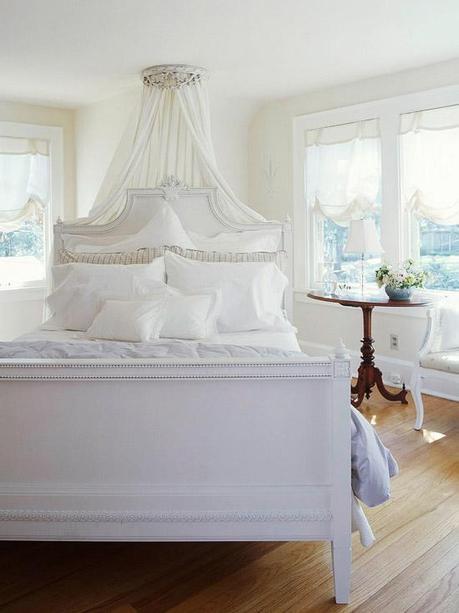 Better Homes and Gardens
Ahh, there is something so calming about pure white on white.  This bedroom looks like the perfect place for creating colorful dreams and catching some serious zzz's.
The trick to creating a gorgeous bedroom space is to let the bed shine.  Choose fabrics and accessories that evoke your personal style and make you happy.  Extra points for calming colors like soft shades of blue, purple and green.  When you make the bed the focal point, your brain has no choice but to decide that this room is meant for sleeping and relaxing- no stress allowed!  Pull in coordinating colors from your favorite fabrics and accessories and keep the wall color  and furniture neutral to allow for future accessory and linen color changes.  Most of all, have fun and make it your own!