To all my Aussie readers out there - LISTEN UP!
I'm looking for a working pupil to come and joing the team at CSE in Gloucestershire, UK.
If you are passionate, enthusiastic, hungry to learn, gain experience, want to live and work abroad and be part of a supportive team with high-quality competition horses, then consider this live-in position at CSE.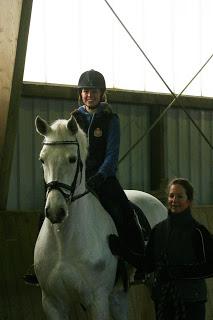 Working and riding for Leonie Bramall
in Germany was the best thing I've ever
done for my riding.
"If you want something you've never had,
you've got to do something you've never done!"
You must be a highly competent rider, able to ride medium/advanced level movements and have experience in the competition arena. Applicants must provide a video demonst

rating their riding level and at least 2 references. There are a lot of riding opportunities available so a sound knowledge of the training scale is beneficial.

 Private message me using the contact form below, or email me at [email protected] and include your CV and any questions you may have.
REMEMBER: moving to England to train and learn was where my journey began and when dreams became realities - now you can create your journey and live your dream too!