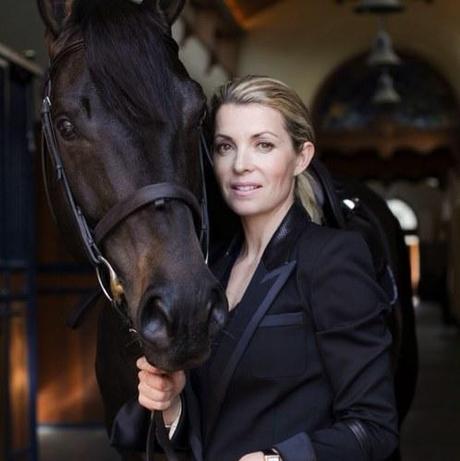 Edwina Tops-Alexander - my new inspiration
WATCH!!!!! - http://www.youtube.com/watch?v=nU12pXEI_3c
Everybody needs an inspiration to help them achieve whatever they pursue. When I was training my pony Vinnie to FEI level in Australia, I used Lendon Gray and her success story with her pony Seldom Seen to help me keep believing we could get there. Looking towards my move to the UK at 16, I looked up to all the other Juniors and Young Riders in Europe who were competing at European level, and watched their videos endlessly.
To be honest I've been a little bit without an influential figure to look up to lately, someone who's life story really grabs me and that I can relate to, and makes me motivated to keep pushing for higher success. However, since opening my mind to the disciplines of showjumping and eventing, I found one rider in particular who I feel immediately gelled to - Edwina Tops-Alexander.
I've known about Edwina for ages, mainly because we both came out of the same area of Sydney and she's forever in the Australian horse magazines. I always thought it was pretty cool that she was sponsored by Gucci, but because I had my blinkers on and was only looking at Dressage-related material, I never realised how amazingly talented, dedicated, passionate and well-respected Edwina is.
I watched just one video of her jumping at S-Hertogenbosch 2013 and was hooked. Her riding style is so neat, precise and calm, in complete connection with her stunning horse, and just watching it makes you want to fly over the jumps with them to try and feel even a touch of what Edwina would be experiencing.
Then I watched a Eurosport Documentary on her which went deeper into her life story and her experiences. I felt like I could really relate to what she was saying about moving away from home and family in Australia to pursue her career. It just had to be done, for both of us, as the sport is much bigger in Europe. We both wish Australia was closer, that we could go back more often, to see our families more, but its a sacrifice that has to be made.
What she has accomplished since moving to Europe is phenomenal, and she speaks about it with such humility and passion. And not to mention her sponsorships with Gucci (AMAZING!), Jaeger l'Coultre and Red Mills horse feed which she earnt through all her hard work and dedication. I can only hope that I can follow a similar path and hold my own in the sport with the grace that she does!