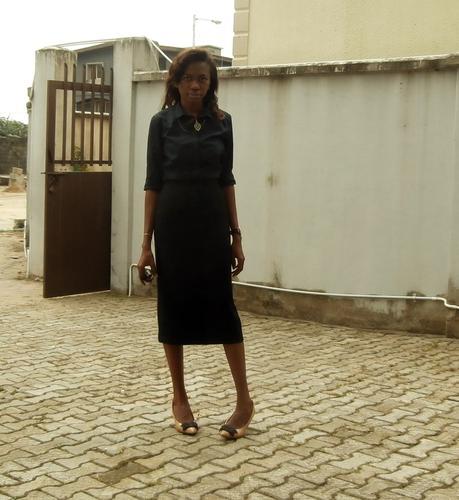 Clarks
 shoes / 
Wardrobes
 skirt / 
Burlington
 shirt / Jewelry: 22kt gold chain, 
Fervor Montreal
 Divine Eye pendant necklace, 
Daniel Wellington
 wristwatch, 
Romannel gold
 hearts bracelet, Diamond stud earrings
 / 

If I paraphrased one of the best advice an authority figure once gave me it would be: "Do not take anything personal" At the time and with everything that went on at that time I was disgruntled and wasn't receptive of that little bit of wise nugget but it hung over me like an invincible cloud and it's shaped who I am gradually becoming. Now, I'm a wee bit embarrassed that I had not initially welcomed the words because they were and are impeccable. You know how much I love impeccable things. I will tell you about the effect that impeccable bit of advice had on me, but not today. Today....I want to tell you that 
there is something impeccably stylish about a black pencil midi skirt. A Black Pencil midi skirt is beyond chic and it's the midi skirt that gets my emotions roaring. It can be dressed up like I have done here with a black shirt and gold accessories or dressed down for a casual chic look with a crop top for some rest and relaxation. Something I'm meaning to do a lot.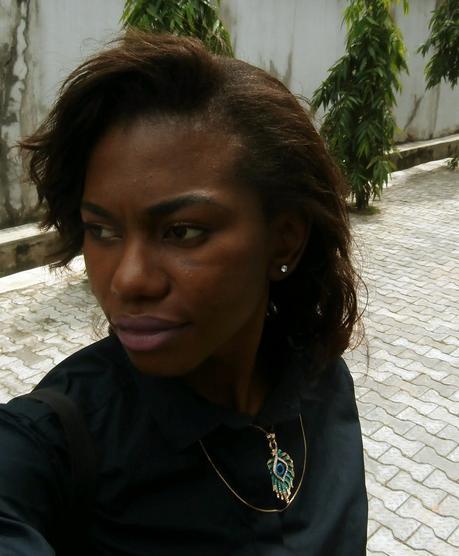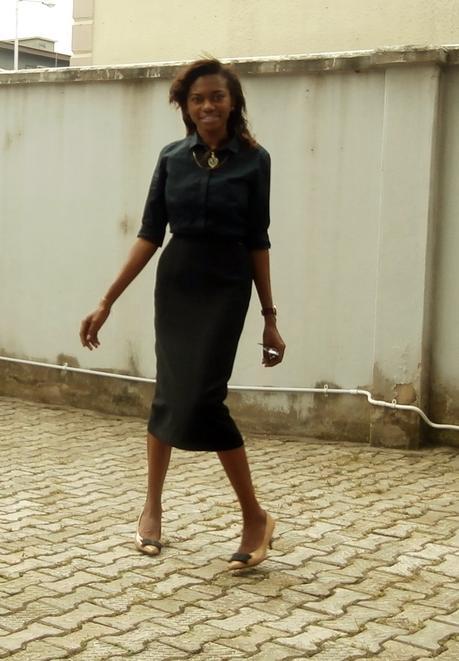 Because I like weird poses :-)