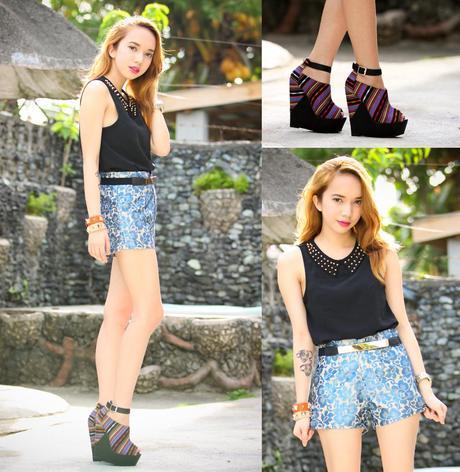 Words are Wind
Studded collar chiffon top, PINKaholic. Blue tapestry shorts, PROPS. Belt, For Me. Stripe wedges, Shyshine Shop. 
Look of the Day — Doing another print on print action in all subtlety. I hope it worked!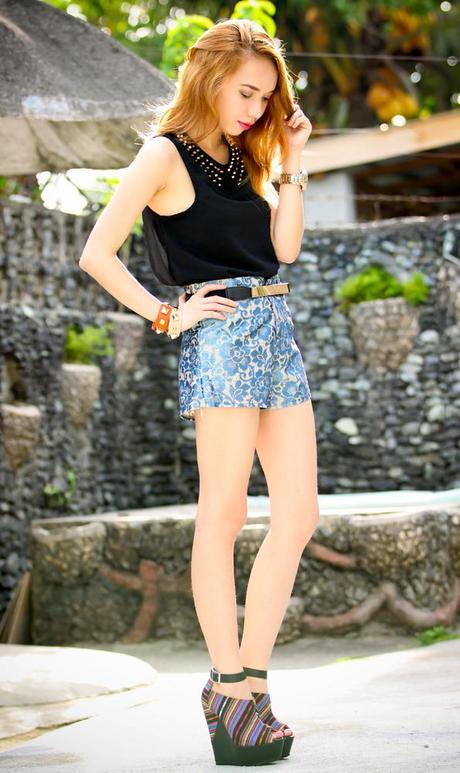 What I'm trying to experiment this time is to mix prints that are of the same colors. For instance, the blue hues in my shorts connived well with the blue tint stripes of my wedges. So with the orange cuff too. I really hope I'm doing this right. But hey, there are no rules right?!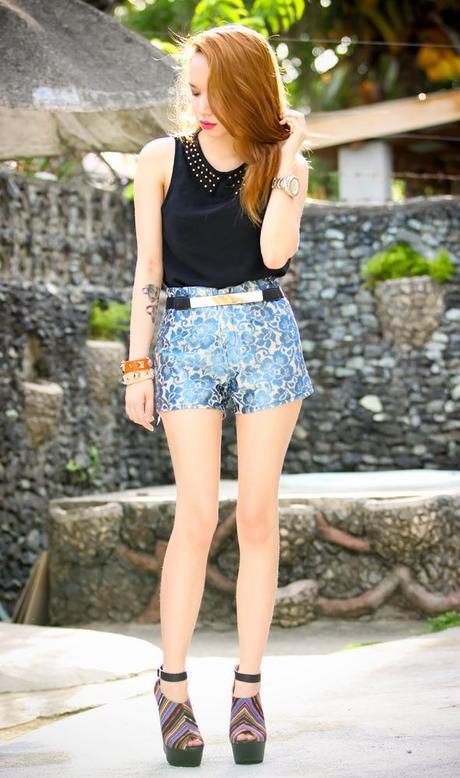 With a little gold strewn from head to toe, it made my look whole. Yes yes, I love ze golden belt! Teehee! What do you think?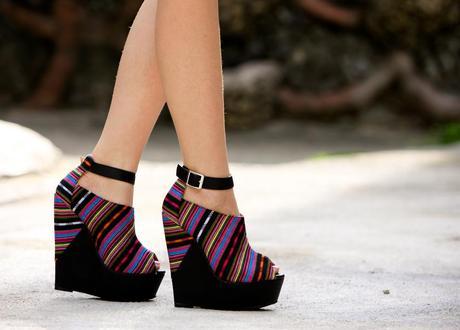 Shooooes.. They're friggin' 5.5-6 inches high (I think)! I like the unique design, the stripes, the ankle straps. It's something that I don't have yet so waiting for more than a month for these babies are prolly worth it. I hope you like them!
Quick post today people. Have you joined my blog giveaway yet? This time I'm giving away a Forever 21 salmon pink bodycon dress. Join HERE.
Stay wicked!