…. Or not so Wordless Wednesday as it turns out.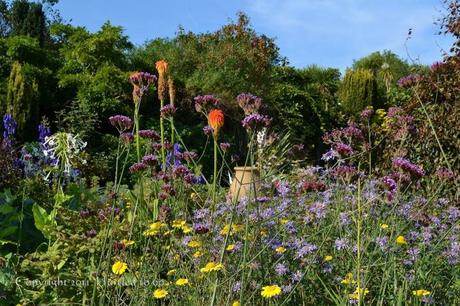 I not truly playing the Wordless Wednesday game here  because having posted this originally just Wordless Wednesday photos with no words. I have decided to enter the above photograph into the Gardening Gone Wild Photo Contest for October 2011.   The  theme is Fill the Frame and thank you The Sage Butterfly (below)  for the suggestion.
The photo is one of a series I took as homework set at my photography course.   The aim was to get to grips with setting  f stops manually and learn about depth of field.   This photo has a f stop of  f/13 with an exposure of 1/60 secs and an ISO 100.  It still doesn't mean too much too me but I am slowly beginning to get the hang of it, although it's early days and I have a long way to go from "point and shoot" photography.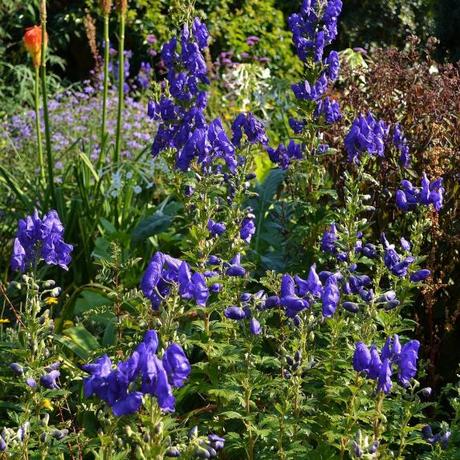 These are just beautiful blue Aconitum.