Next up in our rye whiskey review mini series is the Woodford Reserve Distiller's Select Rye Whiskey. A light whiskey that takes after its better known brothers, the Woodford Reserve Bourbon and Woodford Double Oaked Bourbon, in the soft and sweet department. This is not a heavy brooding rye if that's what you're looking for.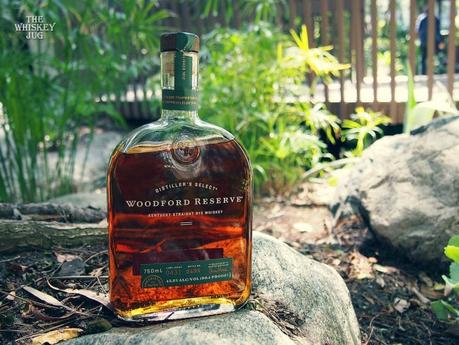 Though that's the way all of their whiskeys are. Woodford isn't for the drinker looking for something thats massively oak driven, deep and dark or rich and chewy. They go for a light, delicate and, dare I say it, smooth profile. And with that in mind, we dig into this rye.
Woodford Reserve Distiller's Select Rye Whiskey Review: Details and Tasting Notes
In Woodford Reserve Distiller's Select Rye Whiskey's Words:
"Woodford Reserve Rye uses a preprohibition style ratio of 53% rye in its mash bill to pay homage to history's original rye whiskeys, making spice and tobacco the dominant note among a sea of fruit, floral, and sweet aromatics, which yields a nice sweetness and overall balance. Our rye whiskey can deliver complex flavors – neat, on ice, or in a cocktail. A balanced rye makes a more balanced cocktail."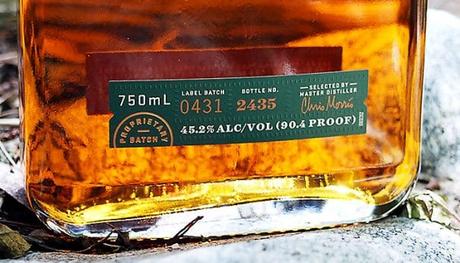 Details (price, mash bill, cask type, ABV, etc.)
Region: Kentucky, USA
Distiller: Woodford Reserve
Mash Bill: 53% Rye, 33% Corn, 14% Malted Barley
Cask: New Charred Oak
Age: 4+ years
ABV: 45.2%
Non-Chill Filtered | Natural Color
Batch: 0431
Bottle: 2435
Price: $40*
Tasting Notes
EYE
Copper
NOSE
Butterscotch, cereal grain, spice, copper, pastries, fruit, and the baking aisle of a supermarket (flour, sugar, spice mixes, wax, etc.) with a touch of oak.
PALATE
Butterscotch, fruit, oak, copper, nuts, baking spice, and licorice with bits of citrus, honey, and dill.
FINISH
Short -> Butterscotch, copper, fruit, spice, and oak.
BALANCE, BODY & FEEL
Good balance, medium body, and a soft and light feel.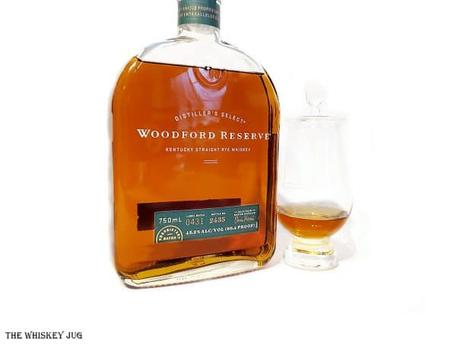 Woodford Reserve Distiller's Select Rye Whiskey Review: Overall and Score
Aroma is sweet and light and lacks any real punchy rye notes but carries plenty of sweetness; Palate comes through heavier and with more "classic rye" notes of complex spice and oak but also keeps the sweet theme with heavy dessert-style sweet notes; Finish is over in a flash but kicks up some anise and clove in the spice profile. All-in-all it's ok.
If you like sweeter lighter styles of whiskeys, but still want some of that rye kick, then the Woodford Reserve Distiller's Select Rye Whiskey is the exact rye for you. The butterscotch, especially on the aroma, is so heavy it triggered thoughts of the older Very Olde St. Nick ryes I've tried. I prefer a heavier spicier rye with more oak, but if that's not you, this could be the rye you've been looking for.
SCORE: 3/5
*Disclosure: The bottle for this rye whiskey review was graciously sent to me by the company without obligation. The views, opinions, and tasting notes are 100% my own.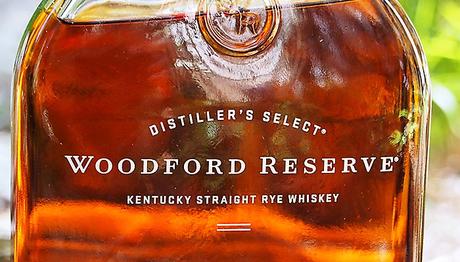 Woodford Reserve Distiller's Select Rye Whiskey Review
$30
Overall
3.5
Nose

(3.5)

Palate

(3.5)

Finish

(3.5)

BBF

(3.5)
Sending
User Review
0

(

0

votes)
Comments Rating
0

(

0

reviews)

Woodford Reserve Distiller's Select Rye Whiskey Review Summary
Soft, light, sweet, but not gutless or watery. This is a rye that leans in heavy on the dessert-sweet and fruity aspects of rye and less on the heavy rustic spice and oak side that many do. A nice change of pace and a different take on what a rye can be.