It's always nice to have company when you are doing something so long and labourious.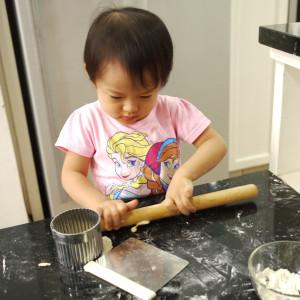 Such is the case, when i made these wonton skins from scratch today.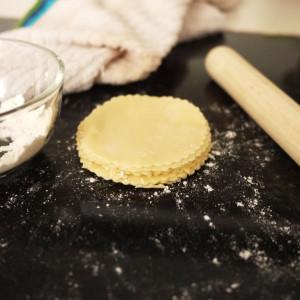 All i did was just give her some scraps of dough.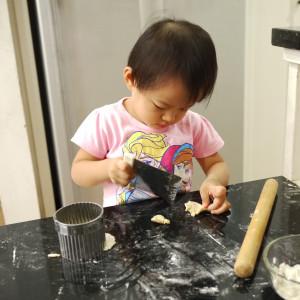 And she was happy imitating what i did.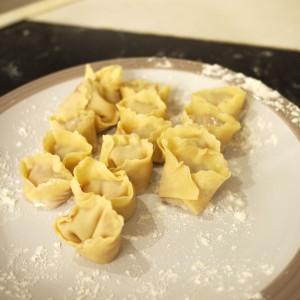 It made the whole cooking process so much lighter, instead of being a chore :)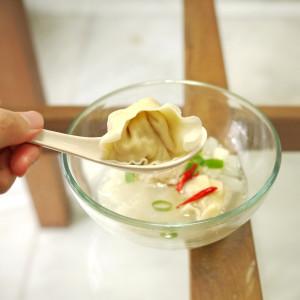 And two hours later, lunch was served. We had chicken and shrimp wontons :)
Wonton skin
1/3 cup water
1 egg
2 cups of flour
1/2 tsp salt.
whisk the egg with the water. in another bowl, sift the flour with the salt. Make a well in the center and pour the egg mixture in. Mix and knead till the dough turns elastic and smooth. Set aside, and leave to rest for 15 minutes
For the filling
150 grams ground chicken,
100 grams ground shrimp
2 tablespoon sago flour
1 egg
1/2 tsp salt
2 tsp sugar
2 tablespoon soy sauce
5 shallots, chopped and lightly stir fried
1 tsp sesame oil
20 pieces of wonton wrappers
mix the all ingredients together. Place one tsp of the mixture on top of the wrapper, and wrap it up. Continue to do so, until you have finished using up your wrappers. make sure to dust the surface that you will be laying your wontons to prevent it from sticking. Bring a pot of water to boil, drop in the filled wontons, and cook till they float. Fish wontons out of the water and serve.