During lockdown, along with many others, I was missing our monthly U3A garden group outings. A few of us poked our heads above the COVID-19 parapet, pre-booked tickets and on Tuesday we went to West Dean Gardens near Chichester, West Sussex. The visitor restrictions were extremely well managed in-line with government guildelines including signs adhering to social distancing rules. Distancing was cleverly shown as 2 Wheelbarrows.
As with all our garden visits, coffee was the first port of call. The entrance is to the side of the visitors building and welcoming signs to the garden and refreshments were very clear. We sat on the Terrace outside the restaurant, and our drinks came in disposable mugs. There was also a mobile takeaway drinks caravan on the lawn opposite the main house, with portaloo cabins, everything had been thought of.
The Walled Garden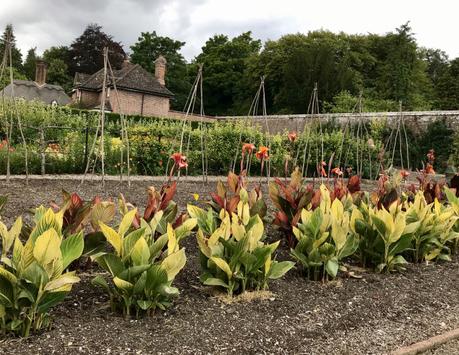 In the walled garden there were not the copious vegetable beds usually found here, which was understandable. With the restaurant and house closed and, until recently, nofarmers markets, any vegetables grown may well have gone to waste. There was, however, a lovely display of Cannas and lots of dahlia beds, all in full bloom. I'm not sure why I didn't take photos of the dahlias, but when you do visit you will be in for a pleasant surprise.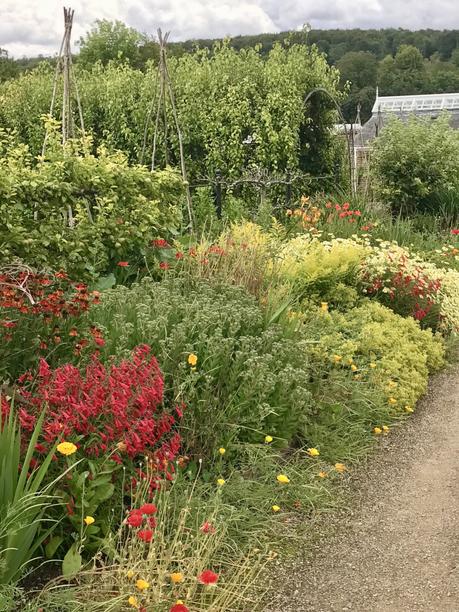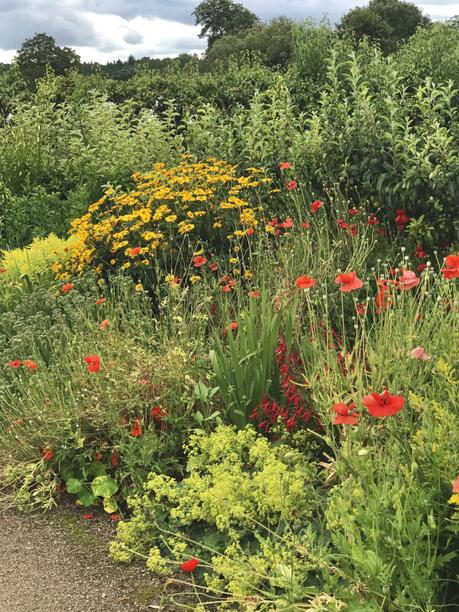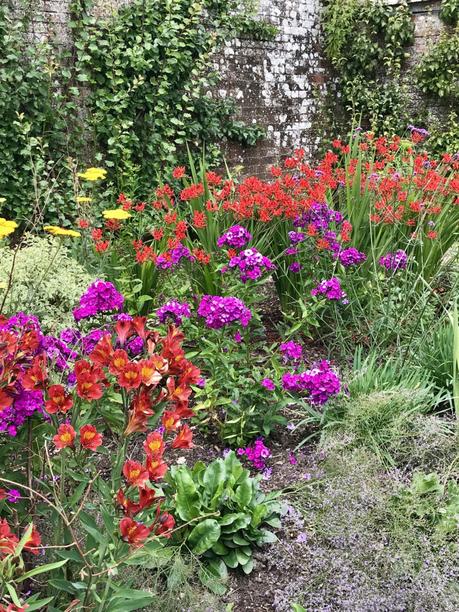 The flower borders in the walled garden were a blaze of colour, which was difficult to pick up on the camera because of the weather being overcast. It was bursting with hot coloured plants of red, orange and yellow. The vibrancy of the alstroemeria, crocosmia and phlox was really eye catching.
Victorian Greenhouses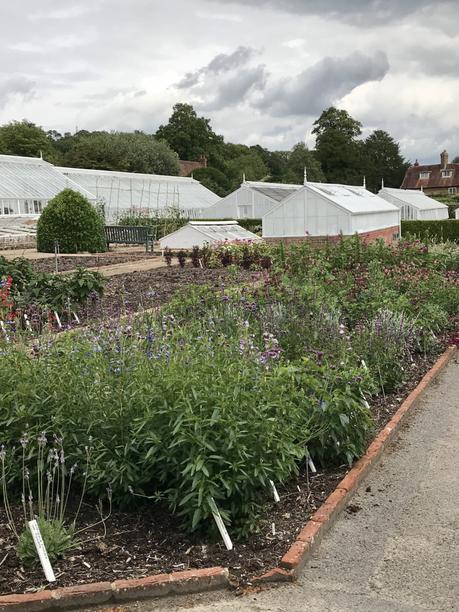 We were lucky to come across Tom Brown, head gardener, who very kindly took a short time out to answer some questions. Actually, I think perhaps we trapped him coming out of one of the greenhouses but he was, as always, perfect charming. Tom has done a brilliant job over the lockdown period with no volunteers and sadly many of his plans for this year went by the board. He said he is now looking to sow wallflower seeds for the spring amongst many other jobs. A gardener's work is never done!
The Edwardian Pergola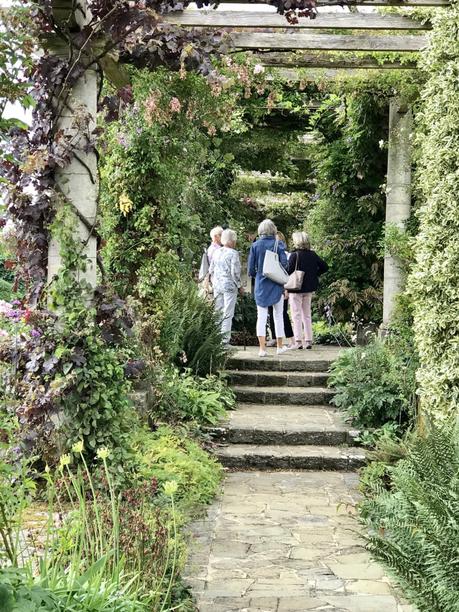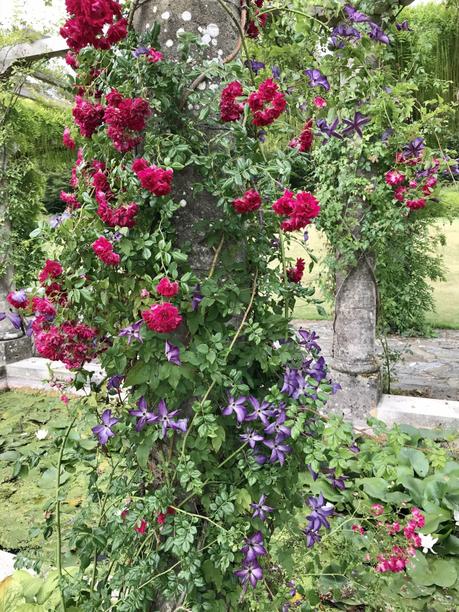 The 100 meter long Edwardian pergola never fails to take your breath away. The clematis and roses twining around the pillars are just beautiful.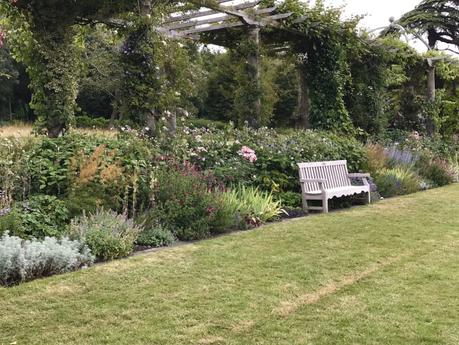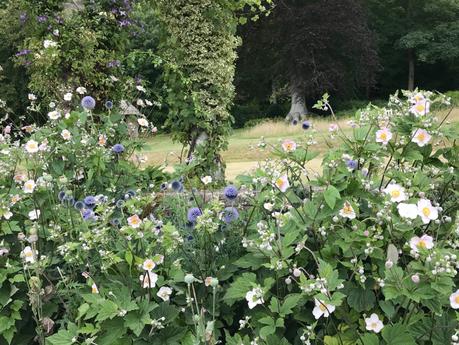 The borders outside the pergola were full of Japanese anemones, echinops, eryngium, and acanthus along with other plants in cool, relaxing shades. A total contrast to the hot colours in the walled garden.
Spring Gardens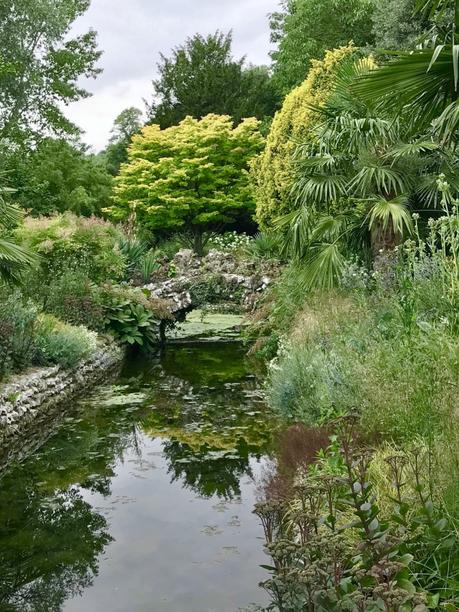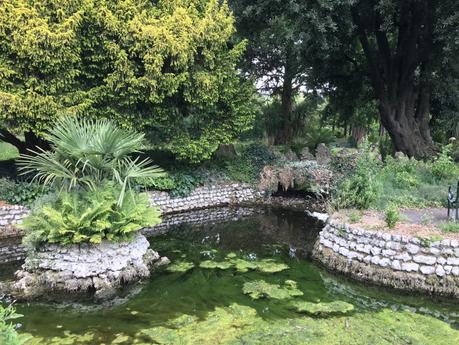 A visit to West Dean is not complete without a walk down to the Spring Gardens and pool. It is always so tranquil in this part of the garden. Often in the height of a hot summer the river bed runs dry but not this time. Whilst it was not flowing rapidly as it frequently does after heavy rain, it was good to see some water.
Visiting West Dean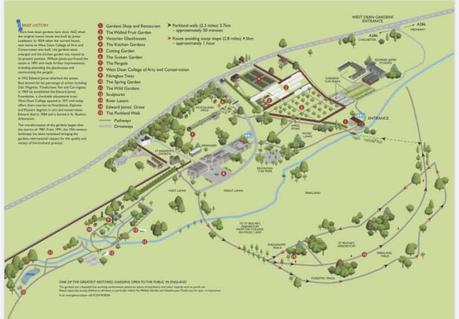 West Dean is open seven days a week, 10.30am – 5pm.  Tickets are available online. It is essential that you book in advance. This will require pre-payment and you will need to choose an arrival time slot. For further information click HERE.
We are so lucky to have West Dean about a 25 minute drive from us, but even if you have longer to travel I thoroughly recommend a visit, you will not be disappointed.