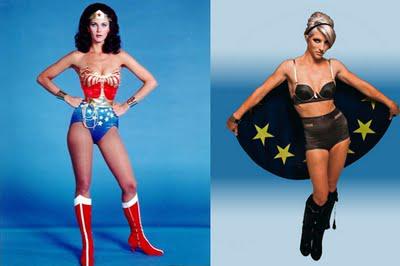 Pic: Golf Punk
To my left the original Wonder Women played by US actor Lynda Carter in the hit 70's TV series.

And to my right Melissa Reid, will she be the Europeans wonder women at this months Solheim Cup?

That reminds me I must nip down to Marks & Spencer and get myself some new undies and a string vest.
--------------------------------------------------