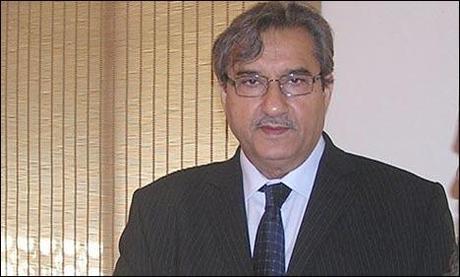 Pir Mazhar-ul-Haq, the Sindh Education Minister, has said that he will not let anybody to establish any public sector university in Hyderabad.
The Muttahida Qaumi Movement (MQM) chief Altaf Hussain has responded back strongly to his statement, saying the biased statement has hurt the people of Hyderabad and if his party gets the opportunity, universities will be established in the every city of Pakistan.
While addressing to a students in a ceremony at Sindh University in Jamshoro, Pir Mazhar-ul-Haq claimed that 'some elements' want to damage Sindh University, adding in past some very 'senior persons' devised conspiracies against the institution.
The Education Minister said he will prove 'iron wall' in any attempt to build a public sector university in Hyderabad. .
On the other hand, MQM has announced to hold protest demonstrations across Sindh against the remarks of Pir-Mazharul-Haq.
In the statement issued late on Saturday, MQM said the education minister has laid down foundation to divide Sindh by opposing establishment of university in Hyderabad, adding the protest demonstrations will be held in all the cities of Sindh including Karachi and Hyderabad.