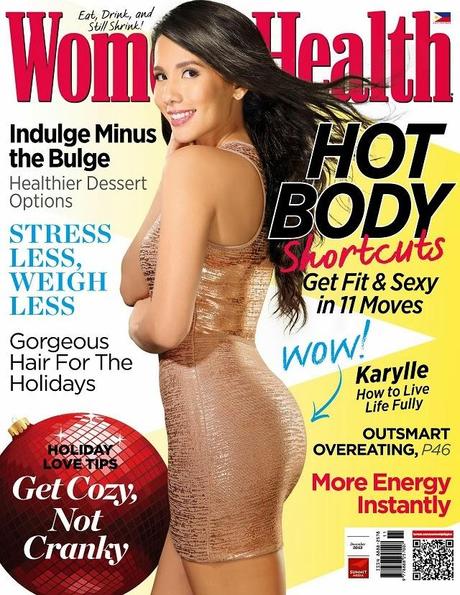 This December, Women's Health shows you how to get through the holiday season without gaining weight or feeling stressed. Yes, it's totally possible! The issue is packed with practical tips so you can enjoy this season. Want to indulge minus the bulge? Flip to "Sweet Endings" for WH's top picks of healthier dessert options. "Hot Body Shortcuts" will show you how to stay fit and sexy, even with a schedule packed with parties and get-togethers.
Gracing the cover is Karylle, the triple threat of an actress, singer, and host. Looking as fresh as when she was in her 20s, Karylle shares useful advice on how to embrace your age and live life to the fullest.
Balance all that merry-making and effort to stay fit with ample rest and sleep. "The Young and the Restless" shows you why women now put off rest or refuse to take breathers, it's health impacts, and how you can reverse this cycle. Turn to"Lighten Up!" and learn howelevating your mood can help you lose weight.
With everything that has happened in our country, from the pork barrel scandal to the devastating super typhoon Yolanda, Women's Health inspires you to take action to be the change that the nation needs.
Spend a happy and healthy holiday season this December with Women's Health, available in all bookstores and magazine stands nationwide. You can also download the current issue and past issues of Women's Health online at https://www.summitnewsstand.com.ph/womens-health. Like WomensHealthPhilippines on Facebook and follow @WomensHealthPH on Twitter and Instagram.