Welcome to binNotes, a blog for those who consider wine an art, not just a beverage.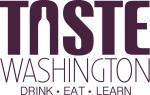 Follow binNotes this weekend eating, drinking and learning at Taste Washington 2013…it's gonna be a great time!
NEW!
Check out the new binNotes Community section below to view fellow followers worldwide!
View  binNotes Favorite Wines on Pinterest. 
Join the 'offline' discussion – 'Like' binNotes on Facebook.

Cheers!
Copyrighed 2013. All Rights Reserved.
Follow binNotes:    Facebook    Twitter    Pinterest
Filed under: Wine Tasting Tagged: Arts, blog, food, food writing, lifestyle, photography, Taste Washington!, travel, travel writing, wine, wine writing, writing