Hey blog friends! I'm home at 1:45pm because we actually finished printing 1 trillion and 54 million and 202 thousand and 4 Birds on a Wire, and by 1,054,202,004 I mean 500.
I was 4 minutes late to work because I went through the drive through at the bucks for an awake tea with soymilk. Mhmm, awake tea has become the new coffee.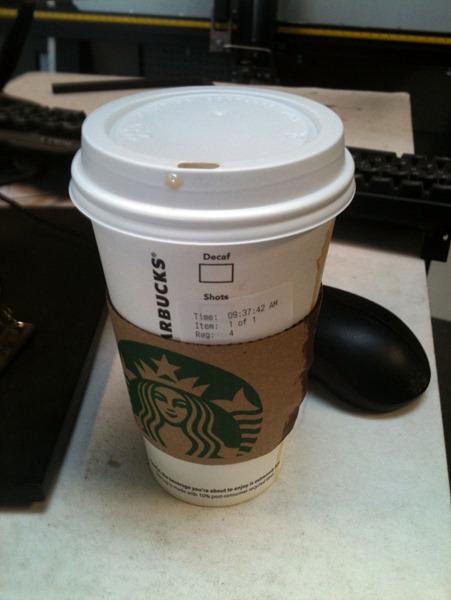 We had pizza and salad for lunch. I exercised a little willpower and only had 2 slices of pepperoni. I also had 1 slice of cheesy bread and a heaping romaine salad.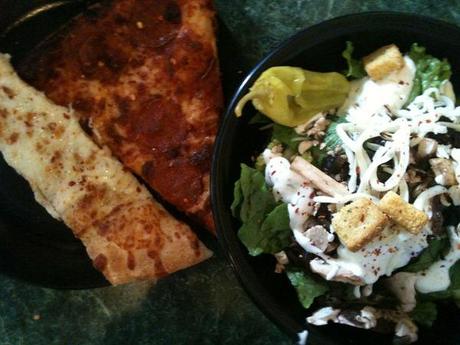 After lunch we drove by a vacant restaurant building that just became available on Main Street. Unfortunately this building is everything we want but comes with a few… problems.
Problem #1: it's $2.25 a square foot.

Problem #2: it perfect except for the price which makes it's unattainable-ness so much more depressing
Problem #3: Its right by the Myo and I had gone exactly 3 days without any froyo. My addiction is now awakened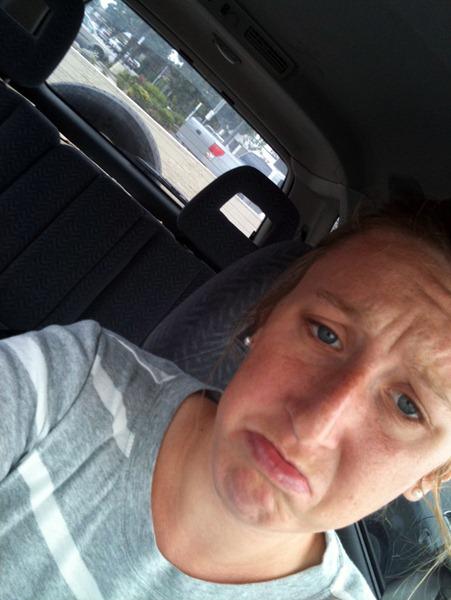 While I looked like this, I tweeted this…

While sitting at this stoplight.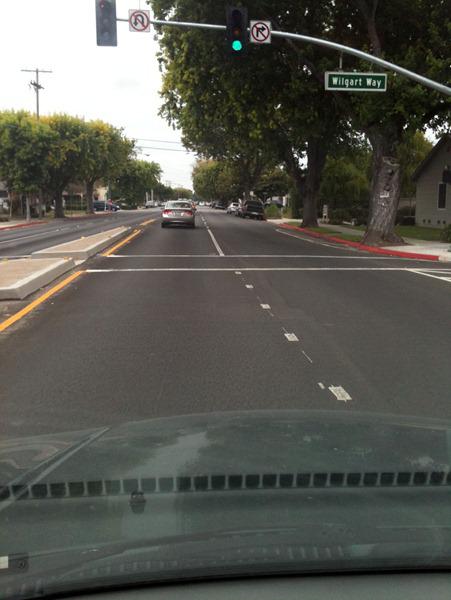 So I did what any self-respecting froyo addicted person would do in the middle of crazy withdrawals…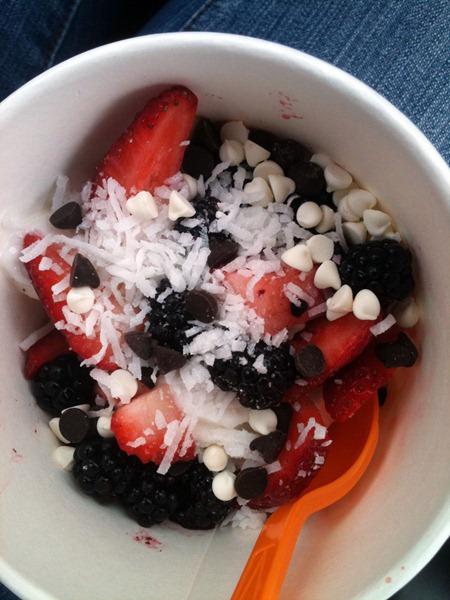 I went to froyo and my sad face turned happy!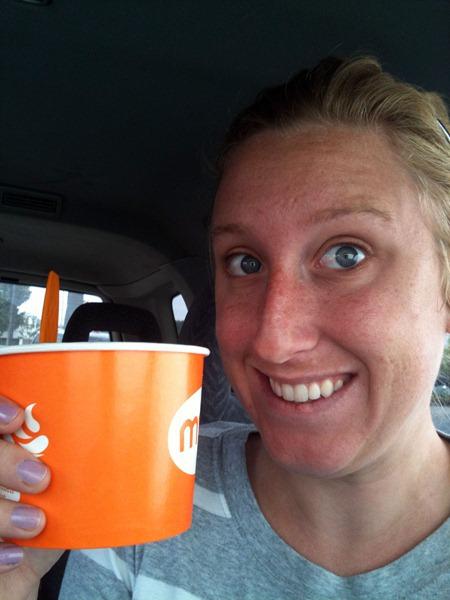 My froyo rides first class!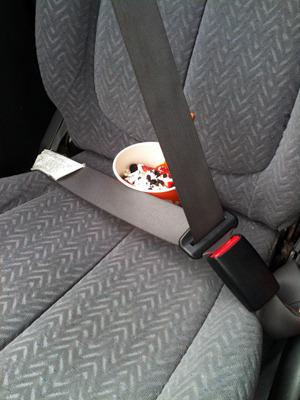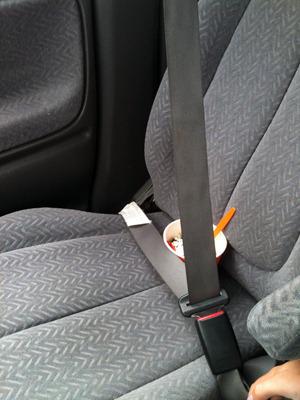 This is why I know I have a problem…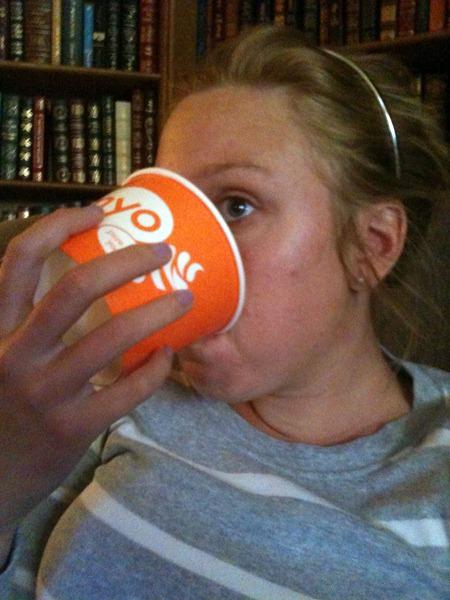 I always think my face will fit in the cup. It never does

What are you addicted too?