Last week I came home to a rather lovely little package containing an item from my ultimate jewelry wishlist. This time I treated myself to a piece from Datter Industries, after spotting a mighty fine 20% off offer for Halloween. I love the little hand print box it arrived in. I do like having a pretty place to keep my little jewels.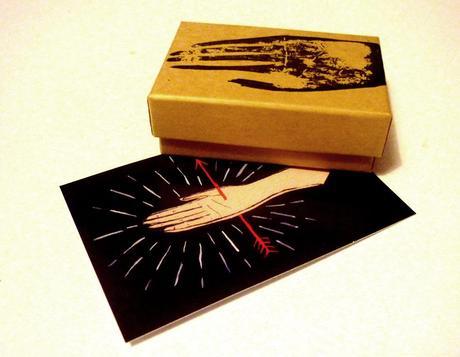 Inside the box nestled my tiny row of skulls. These little guys have hardly left my finger since they arrived. The ring is so comfortable and easy to wear, not to mention the fact it adds just the right amount of creepy to my digits.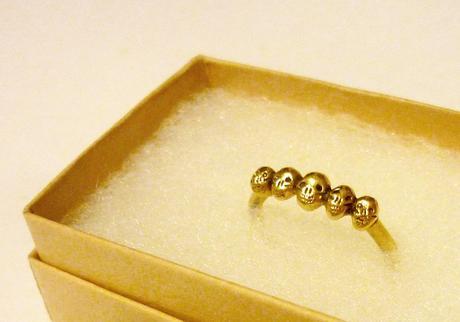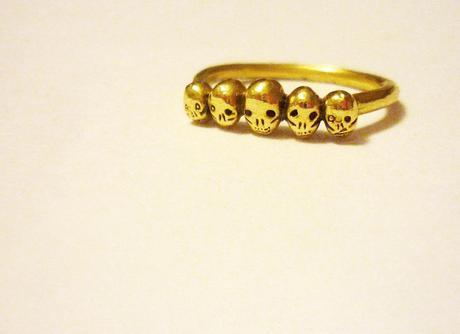 So now I am super keen to add more Datter to my life. In fact I've even added another of their pieces to my ultimate wishlist in the form of a single tiny skull ring. I think it would look great alongside, or even on top of, my new row of skulls.