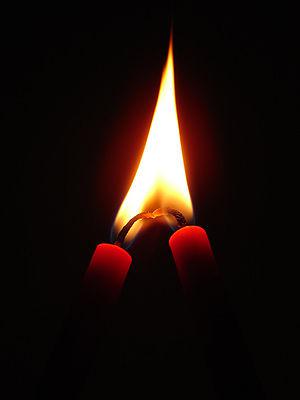 Image via Wikipedia
Robert A. Ward said something I would like to share with you:
"I wish you sunshine on your path and storms to season your journey. I wish you peace in the world in which you live and in the smallest corner of the heart where truth is kept.
More I cannot wish you except perhaps love to make all the rest worthwhile."
What do you wish others?
Do you wish them well or do you wish they would leave you alone?
Do you wish people happiness or do you wish they would take their positive attitude elsewhere?
Do you put out wishes to others or do you focus mostly on your own tasks and responsibilities?
Each of us may in our hearts believe we wish others nothing but good things – and in our hearts that's true – today my challenge for you is this – can you actually wish someone something out loud?
Here are some examples to get you started – and things I wish for you!
I wish you kisses in the morning from someone you love.
I wish you weather that will make you stop and say – "What a beautiful day!"
I wish you something beautiful to look at – even if it's made from crayons
I wish you the opportunity to say, "What a lesson – I'll do better next time."
I wish you well –
I wish you blessings –
Now it's your turn!
Blessings, Shawna
Remember – you create your day by the way you think – make it magnificent!