Hello!
Around two weeks ago, I jetted off with one of my besties, for a girly week away to the beautiful island of Mallorca! It was a week of fun and a well deserved break. It was also a great distraction from the looming 'results day' yesterday - which I've managed to scrape though without any epic exam fails (thank the lord!).
But before I rant off about the cruel system of A Level exams, I'll stay focused on a few photos from the holiday! Enjoy :)
Day 1...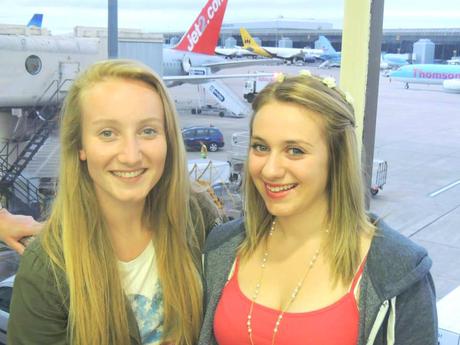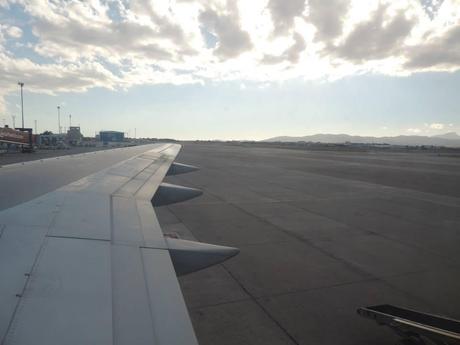 We set off far to early on a Saturday morning, dressed in our comfys and boarded our Jet 2 flight - which I can now strongly recommend as a great affordable airline! The short flight gave me chance to chill out, with my latest copy of the Company Magazine in hand!
 When we arrived at our hotel, we were pleasantly surprised, to find complimentary refreshments had been left for us, which was a lovely treat to get the day started!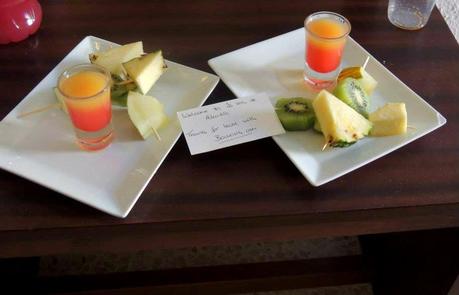 Our first evening was spent drinking cocktails, and walking along the beech! Seeing as my legs were still very white, I opted for a lovely patterned maxi dress from Primark.
What were wearing:
Me: Dress - Primark, Sandals - Clarks, Bag - Market.
Sarah: Dress - New Look, Floral Crown - Claire's, Sandals - Primark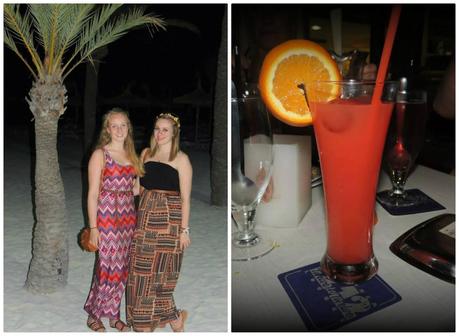 Day 2...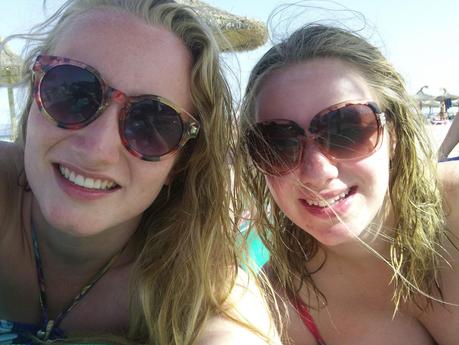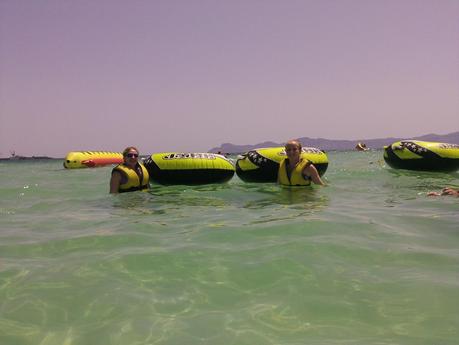 For our second day, we decided to try out the beech, and try a new mode of transport - WATER SOFA. This basically involves holding on for dear life, onto a giant rubber sofa, while being towed through the sea at high speeds. It's lots of fun, but I'd recommend suitable swimwear, as you can end up with a giant wedgie!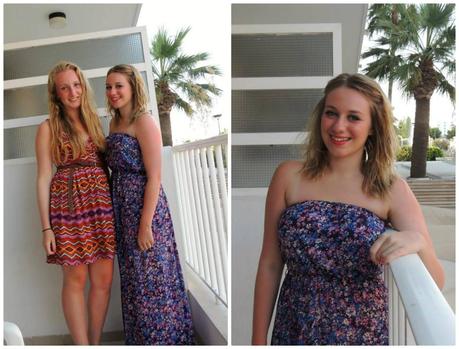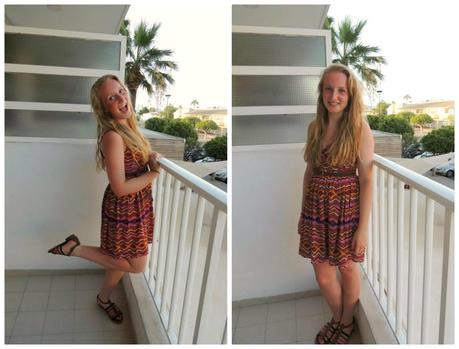 With a slight case of sunburn, I opted for my evening dress with lots of patterns, to distract from my bright red cheeks (thought I'm not sure it worked..). Sarah also wore another beautiful floral maxi dress, and we both tried the "Let my hair do what it wan" approach!
What were wearing:
Me: Dress/Belt - Primark, Shoes - Clarks.
Sarah: Dress - New Look.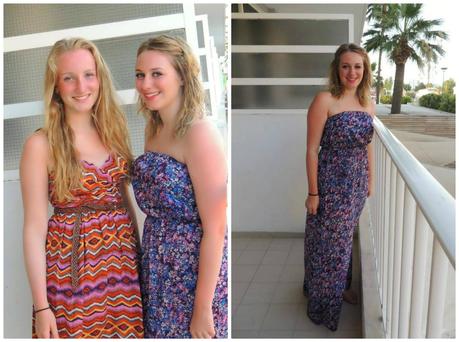 Well that's the first of my holiday posts, I've got lots of other photos to share with you - including my first speed boat ride!
Lots of Love,