Hello!
Today I've been sunning it up (or turning myself into a tomatoe) in my back garden. Like everyone else in the UK, I've been taking advantage of the lovely sun that's made an appearence during the last few weeks. As the weather was cooler today, I chose an easy summer combination to wear. 
Despite the recent heat, my Topshop summer jeans have been used no end, over the last month. My Jamie jeans fall to just above the ankle, which is great during summer, as they can be rolled up futher to create a 'I'm ready to run in the sea' look. My favorite item this summer, has to be my River Island shirt, with a beautiful butterfly pattern on it. It's one of those items you can literally wear with anything to add a splash of pattern. I wore the shirt over my New Look pink crop top. Since purchasing a few weeks ago, I can't belive how much use it's had. It's simple color and floral patter makes a great combination with jeans or patterned skirts.
My sandals have also been a god send this year. Clarks are always on hand to provide style and comfort for every season, so my sandals have not let me down so far (and they've literally been everywhere with me)! I always think it's worth having leather shoes in warm summer weather, as they continue to keep your feet feeling fresh...that and the fact that after 4 hours of walking along the sea fron (usually too and from the ice cream parlour), i'm still blister free! But that's enough of my ramble... though if Clarks every need an official representative, you know where I am!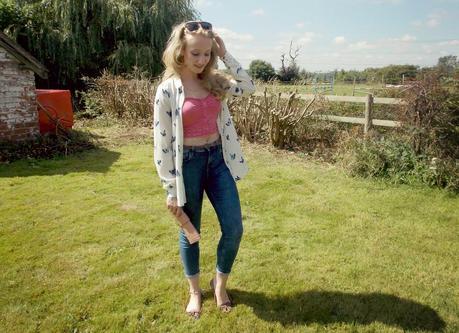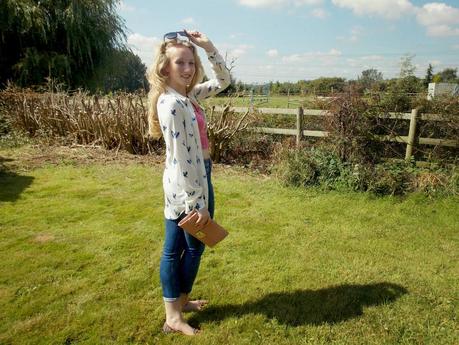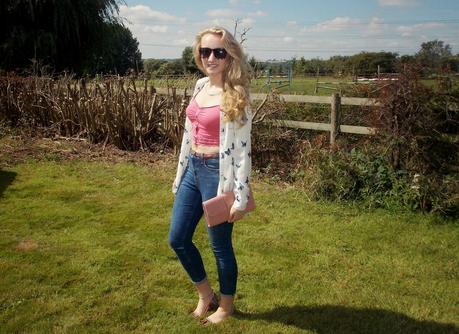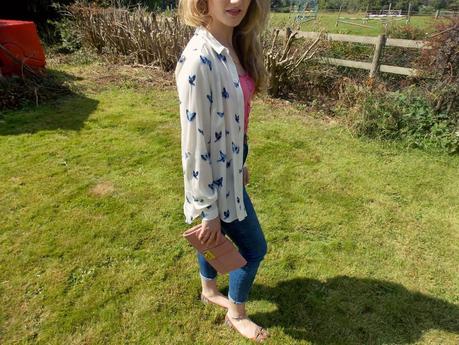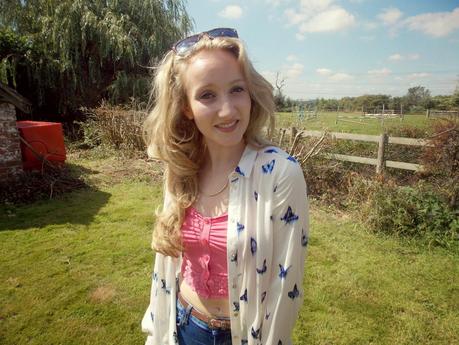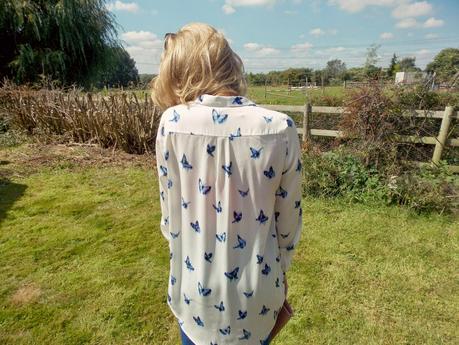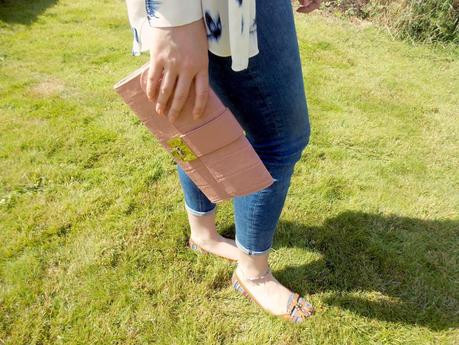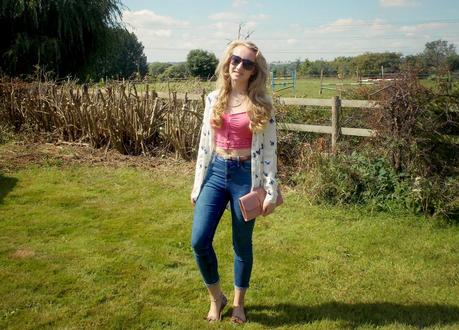 What I'm Wearing:

Jeans - Top Shop, Clutch & Shirt - River Island, Crop Top - New Look, Glasses - Jack Wills, Shoes & Necklace - Primark.


Have a lovely week, whatever your plans.
Love
Grace x