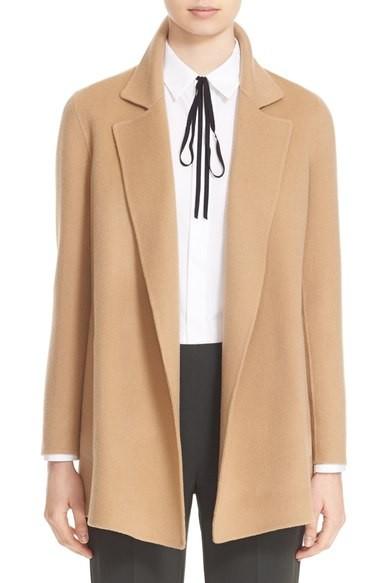 Every fall it's the same thing: magazines and other fashion and style websites announce that THIS is the year to buy a camel jacket, coat or topper. And every year, I go hunting for one in vain.
It's not just media influence that drives me. There's a space in my wardrobe that would be nicely filled by a soft longer jacket or structured cardigan in camel. Camel works so beautifully with leopard print, olive, burgundy and other fall colors. And it has an elegant, classic vibe that's a nice counterpoint to the denim I frequently wear. I don't want a blazer, or something super structured and tailored. I'm open to a longer cardigan too, if it hits the level of "softly structured" I'm looking for.
In past years, I've either found almost nothing in camel on retailers racks or websites, OR what I do find is either too heavy or light, OR the wrong shade. This year I've had a bit more luck, and have a few contenders to try.
Above: I tried on that wool-cashmere soft jacket in a light pine color during my visit to New York, and loved it, but had qualms about the price. I've ordered it "Palomino" (camel) and if the color is a good one for me, the versatility could translate to a lower cost-per-wear and make it more palatable. Though I might be concerned about how that fabric would hold up, and how prone it would be to showing dirt. We'll see.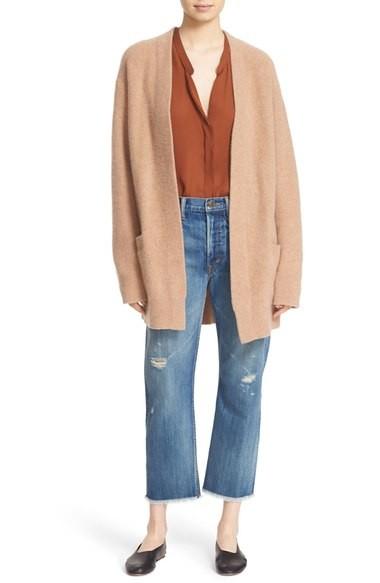 I have this long cardigan currently hanging on my "maybe" rack and haven't yet removed the tags. I love how soft it feels, and the color. The style is a bit more oversized, which is my only point of hesitation. Otherwise I see this as something that would work well for cooler months in our climate, and that I could wear indoors as well as out.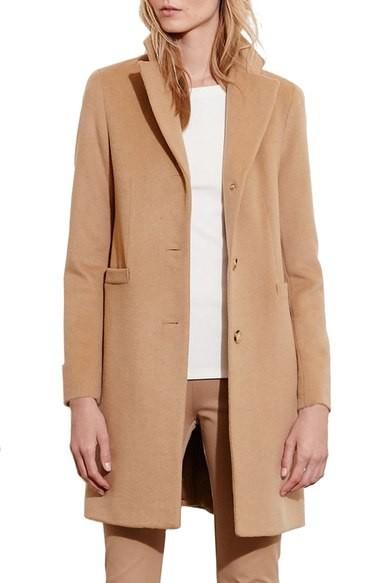 If it's not too heavy, this wool blend reefer coat has possibilities. (Also available in Plus here.)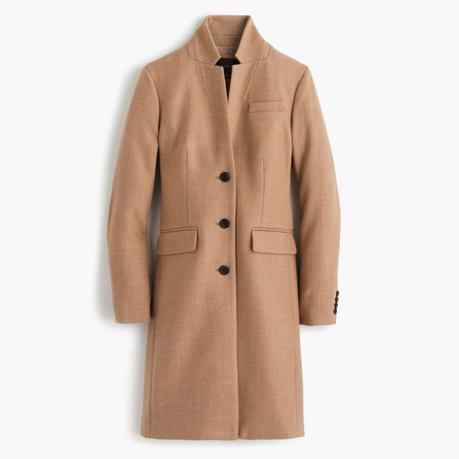 And while it's more structured than what I'm looking for, I did want to show you this topcoat too, as it's a good-looking one.
Do you have a camel jacket, coat or cardigan in your wardrobe? If so, do you find you wear it often?
More Like These…

Turn on your JavaScript to view content