Hello everyone,
I hope you all are doing well. Today I am going to tell you about an Oval Face Brush which is a part of the brush collection that is soon going  to be launched by none other than Anamika Sureka of the famous blog WiseShe. She has been blogging since 2009 and has made a name for herself and her blog so I need not say much about her. Like nothing is constant in life and people and one does strive to grow in terms of work so has she and has put her money, talent,research and expertise into creating something new and has begun with Oval makeup brushes. I am not sure how many she has in the collection but I was sent an Oval Face brush, which I have been  using and will be sharing my honest opinions on it. Read on to know more...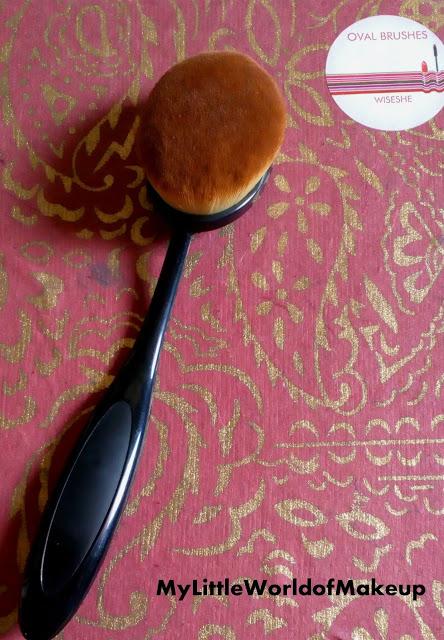 WiseShe Oval Makeup Brush - Review & Overall Thoughts
There are many bloggers who are venturing into new things and as a blogger I am here to support them if they consider me and my blog.I was sent a cute package with brush & other accessories which I am sincerely thankful for.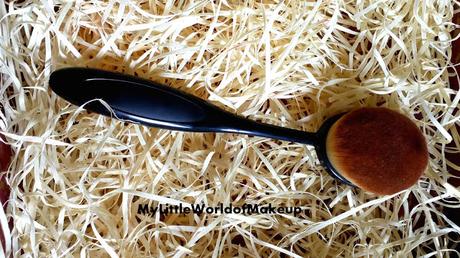 WiseShe Oval Makeup Brush- Review & Overall Thoughts
If you know me personally you would know that I love makeup brushes and I am very particular about them especially for the face. The initial foundation brush was always a flat shaped brush which Makeup artists do use today as well but I feel they don't do a great job in blending the foundation.Then came the stipple brush  and buffer brush which I love and own some of them.Just like we say everything is changing,so does it happen in the beauty industry as well.There were these Oval shaped toothbrush kind of brushes emerging everywhere. While I was very curious about them never got to trying those but only watching fellow bloggers and YouTubers trying them out.
Packaging/ Brush Description:The brush handle is black in color and made of plastic, there is no logo or anything like that mentioned on the brush which I am sure she may add in the future once she launches them.The bristles are very soft and densely packed and while the bottom is light in color the top of the brush is brown in color which won't make the brush very dirty once you start using it.They are travel friendly as well.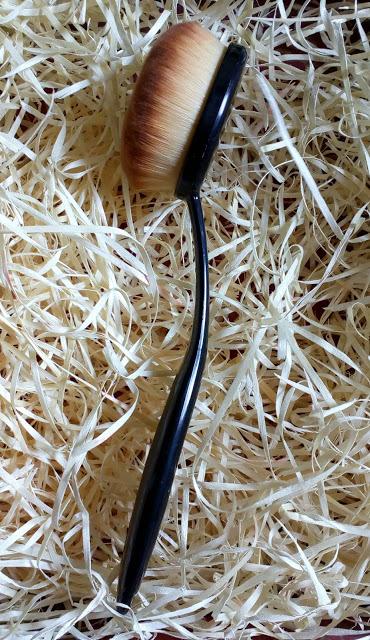 WiseShe Oval Makeup Brush - Review & Overall Thoughts
Pricing & Availability 
There has been no mention about its price yet or its availability but everything will be  disclosed soon so make sure you keep an eye on her website/blog where it will be exclusively available.
Do check out her Website/Blog: www.wiseshe.com  for more updates.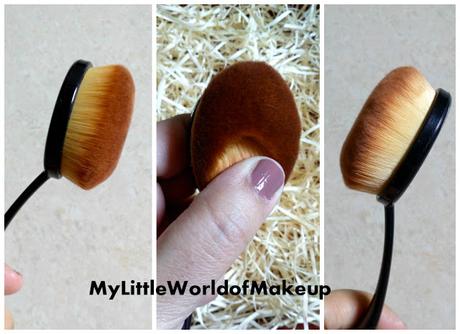 WiseShe Oval Makeup Brush - Review & Overall Thoughts

When I got to try this Oval Face Brush from WiseShe I was curious as to  how it would work for me.
She did mention that  the brush is made of synthetic hair, my first impression was that the brush is really soft and smooth.So I first tried it with BB cream and it did a great job in blending it.I also tried it with foundation and was impressed how it quickly blended it into my skin making it look flawless.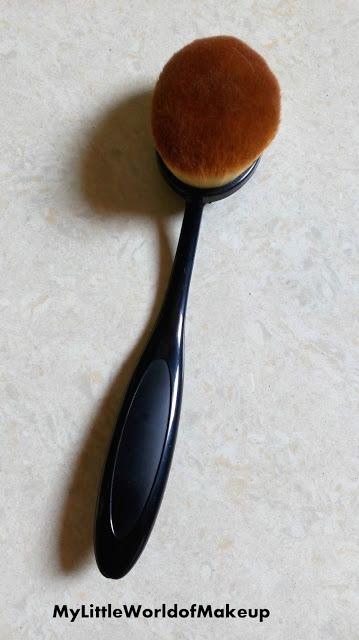 WiseShe Oval Makeup Brush - Review & Overall Thoughts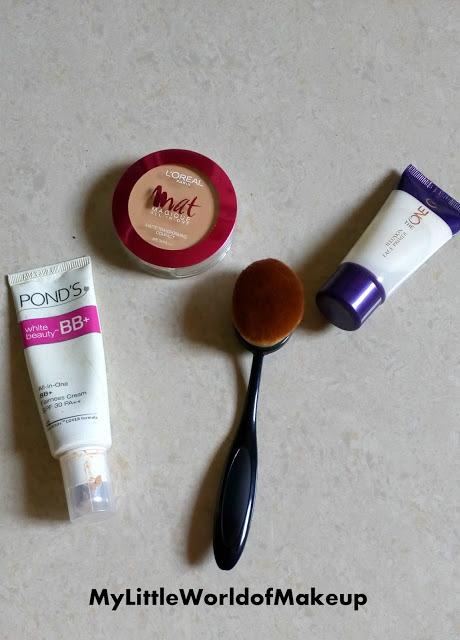 WiseShe Oval Makeup Brush - Review & Overall Thoughts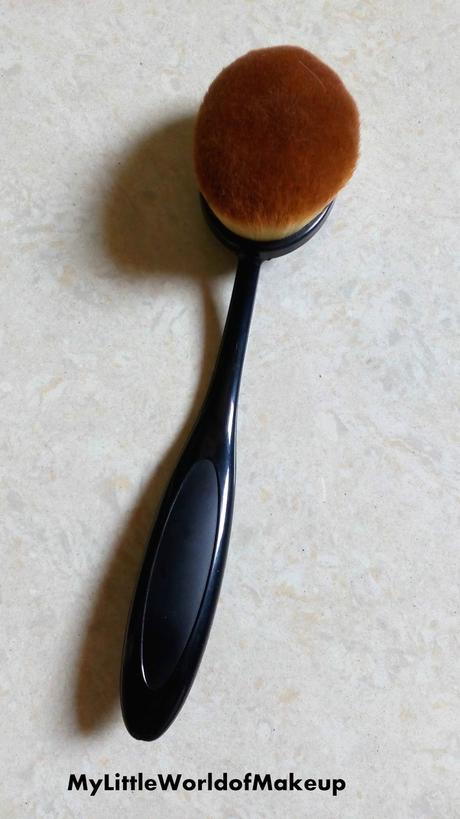 I also tried using it to powder my face and it worked great. Now when you use it make sure you don't put pressure and just lightly press it at the bottom of the brush handle for application on the skin.Putting extreme pressure can break the handle (as it is made of plastic) which is the case with every oval brush.On washing the brush I did not experience shedding which is a big Yayy!! Overall the brush I received is impressive and definitely worth buying for your foundation application as it will give you a smooth & flawless finish.
MLWM Rating: 4.5/5I hope you found this post useful and informative. Comment below and let me know your thoughts about this brush. Have you tried Oval Brushes yet???Until next time... Take care xoxo



P.S: This is not a sponsored post* PR Sample - Unbiased review