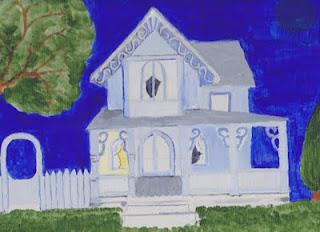 Here is my latest work in progress.
I love the gingerbread cottages at the camground on Martha's Vinyard. They are so charming.
I would love to paint a series of pictures representing the little village tucked behind Oak's Bluffs marina.
It's so calm, peaceful and charming.
Here is my first attempt - done in acrylics. Painting the details is taking longer than I imagined.
I sure hope I get better and quicker at this.
Anyhow, I'll keep working on this one and post my progress.