Guest Post by Chris Easter, TheManRegistry.com
The holidays are about visiting with family, being thankful and, of course, gifts. If you're going against the wedding date norm and getting married this holiday season, here are a few goodies to consider adding to your wish list (or wedding registry). Just for fun, I've matched them with popular holiday songs.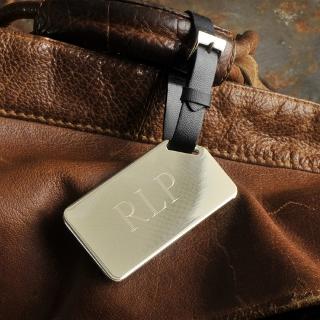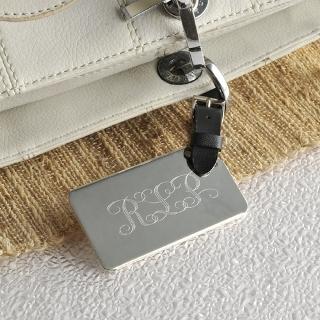 Gift: Personalized His & Hers Luggage Tags
Song: "I'll Be Home for Christmas"
Favorite Lyrics: I'll be home for Christmas, if only in my dreams
If you're jet setters who plan on seeing the world during your first few years of marriage, consider registering for luggage tags with his & hers names and contact info engraved on them. These valuable travel accessories should come in handy quickly after the wedding for your honeymoon.
Gift: Week on the Ski Slopes
Song: "Winter Wonderland"
Favorite Lyrics: Later on, we'll conspire, as we dream by the fire. To face unafraid, the plans that we've made. Walking in a winter wonderland.
One of the coolest things going on in the wedding gift world is the ability to register for non-tangible items such as trips. Sites like Honeyfund and Deposit a Gift allow your guests to contribute cash toward your honeymoon or mini-moon. If you've been putting off that trip to Aspen or Mammoth Mountain, this might be the perfect opportunity to make it a reality.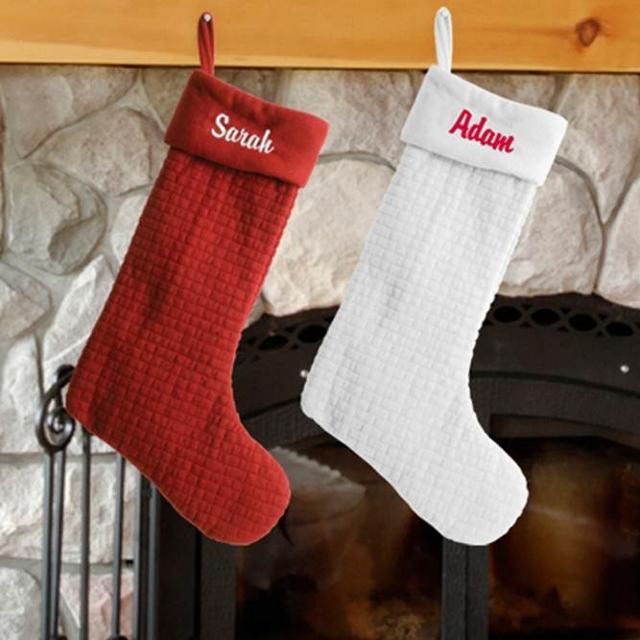 Gift: Personalized Stockings
Song: "Here Comes Santa Claus"
Favorite Lyrics: Here comes Santa Claus, Here comes Santa Claus, Right down Santa Claus Lane. Vixen and Blitzen and all his reindeer, pullin' on the reins.
Instead of worrying about Santa finding your house (he always does), worry about where he's going to leave your presents! These personalized, quilted stockings are the perfect holiday accessory to register for as you start your life together as a married couple.
Gift: Your Favorite Holiday Movies
Song: "Frosty the Snowman"
Favorite Lyric: There must have been some magic in that old silk hat they found. For when they placed it on his head, he began to dance around.
Is there a holiday movie that's more closely associated with your childhood than Frosty the Snowman? When it comes to wedding gifts, there's no rule that says you can't register for DVDs. Start your family movie collection off right with classics like Frosty, A Christmas Story, It's a Wonderful Life and National Lampoon's Christmas Vacation.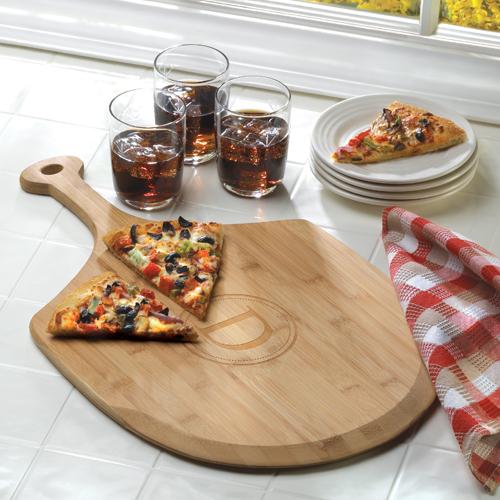 Gift: Personalized Pizza Serving Board
Song: "Over the River and Through the Woods"
Favorite Lyric: Over the river and through the woods, Now Grandma's cap I spy. Hurrah for fun; the pudding's done. Hurrah for the pumpkin pie.
This song tells the story of a family en route to grandma's house for Christmas dinner and pie. While pizza may not be of the dessert pie variety, it's certainly an equally tasty treat. The pizza cutting and serving board is great for entertaining and makes a fine addition to any kitchen.
Thanks to Chris Easter of The Man Registry for this great list. What's your "go to" holiday gift item? Share in the comments.