It is getting so cold and windy!  As you may know, I come from a hot country without the usual four seasons, so when the winter turns cold, I like to cook spicy 
Asian
food to keep me warm!  My husband and the children are not used to eating very spicy food so sometimes I end up cooking two to three different meals to suit the whole family!  
I always love Thai food as they can be very spicy!  They are best to eat after coming back home from the cold and harsh weather as they 
give you a fantastic endorphin rush
!  I choose to cook Thai Tom Yum Soup.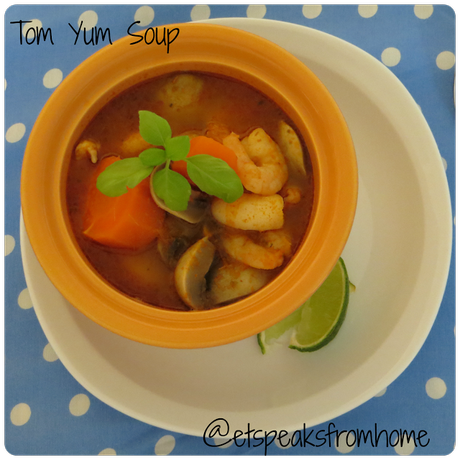 It is fairly easy to cook.  It is based on seafood.  I personally like to put prawns, fish cake and mushrooms in my soup.  The ingredients are up to your choice as some people like to put squid, oyster or mussels too.  Of course, don't forget you need fresh lemongrass stalks, fish sauce, lime, lime leaves, ginger, chopped chilli and sugar.  You can buy fresh prepack Thai Tom Yum Soup ingredients via big supermarkets.  I added carrots as I like my soup a little sweeter.  Also, I like my soup a bit more on the spicy side so I added chilli oil too.

Next is the Chicken Pasta Bake.  I don't keep all the regular herbs and spices so I cheated by using a ready mixed seasoning pack!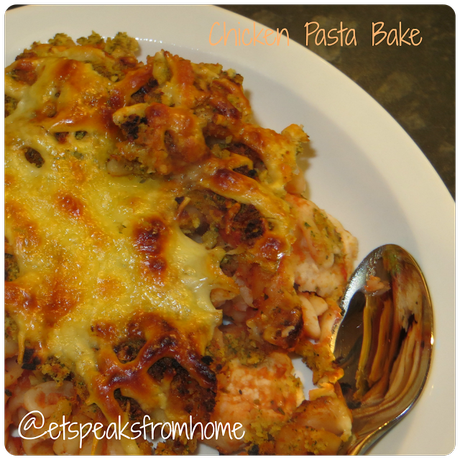 You need:
Pasta
Chicken breasts
Oil
Chopped tomatoes
Cheese
A packet of Chicken Pasta Bake seasoning
Firstly, cooked your pasta and set it aside.  Next, add oil in the wok and cook your chicken until it is cooked.  Add chopped tomatoes followed by the seasoning mix and stir well with the pasta.  Place them in the baking tray and add the crumble and cheese.  Put it in the grill for 5 - 7 minutes.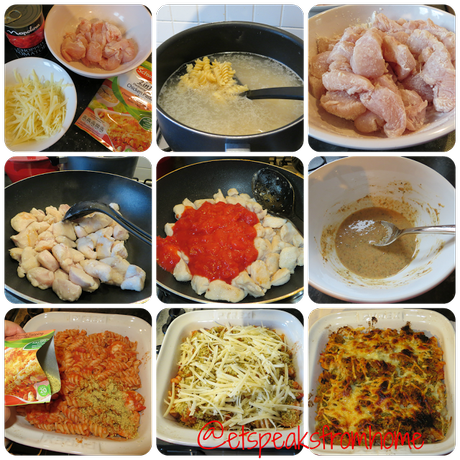 I cooked both dishes under 1 hour.  They are very simple to cook too!  My tip to cook tender chicken is to give it light coating with cornflour before you cook it.  Your chicken will be very tender and smooth.
So what will you be cooking this winter?  Do you have a favorite winter warming recipe to share with me?  Or do you like my choices?  Do pop by to Inghams's website to take a look at their winning recipe for one of our favorite Alpine dishes: Savoyarde Tartiflette
It originated in the Savoie area of the Alps.  It has become a very popular dish for lunch or dinner on ski holidays particularly in France.  Tartiflette is normally easy to locate in ski resorts and mountain restaurants, just use your nose to follow the cheesy smell of the melted Reblechon!
Disclosure: This is a collaboration.