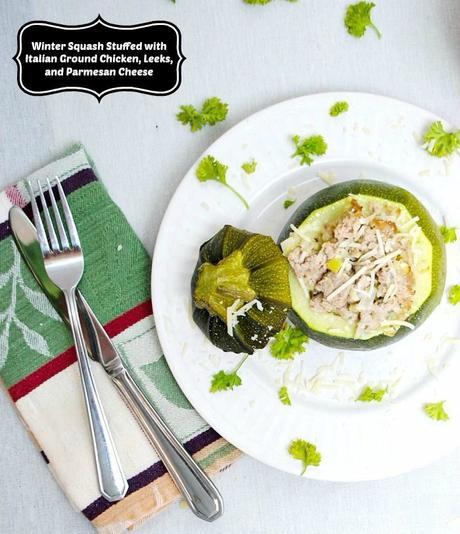 You can find an endless variety of winter squash available at the markets, and the small pumpkin sized squashes are my top pick. Slicing the top off and scooping out the seeds leaves a terrific vessel for all kinds of stuffings.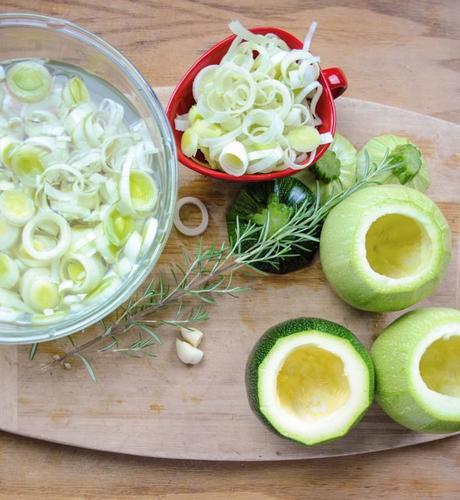 Along with winter squash, leeks and ground chicken were on sale this week, giving me an idea for a tasty stuffing my colorful veggie containers.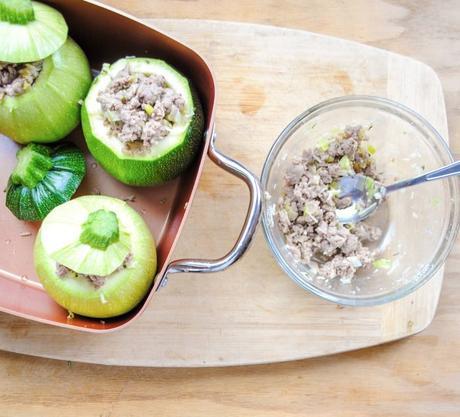 Fresh rosemary can be grown in most any garden, so I have a bush I pick from often for chicken recipes. Rosemary and chicken have an affinity for each other that always works. If you add Italian seasoning to the mix, it's a savory combination that adds flavor to sometimes bland squash.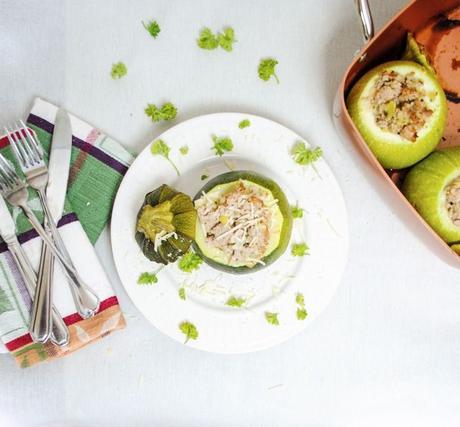 When this dinner is served, I love that I get my veggies and protein packed are into one container. Mr. Mike and I love cheese, so a sprinkle of Parmesan finishes off this Italian-inspired stuffed squash with a salty goodness.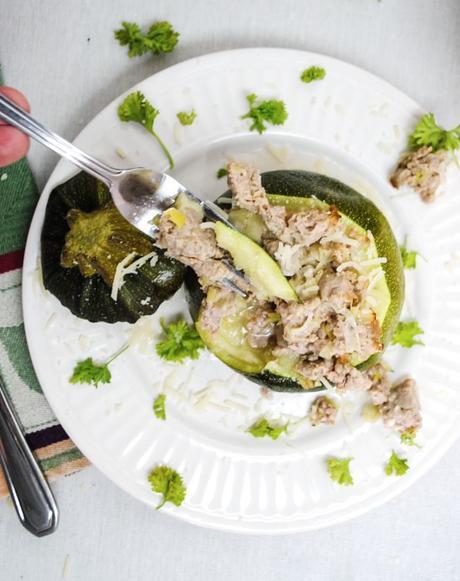 The squash is tender and the chicken savory and moist, so all it takes is a knife and fork to dig in. Before we part for today, I want to congratulate Manda who won our Casa De Sante spice giveaway! Thanks for entering Manda! I know you'll enjoy these spices blends.
~Kristi
15 minsPrep Time
45 minsCook Time
1 hrTotal Time

Save Recipe
Ingredients
½ tablespoon olive oil
1 cup leek, sliced
1 clove garlic, crushed
1/2 tablespoon Italian seasoning (I used Casa de Sante)
½ tablespoon fresh rosemary, minced
1 pound Lean Italian Turkey Sausage
4 small summer squash, round squash, tops cut off and seeds scooped out leaving 1/2 flesh
1 cup parmesan cheese , shredded
Instructions
Preheat the oven to 425.
Heat a nonstick oven-safe medium sized saucepan over medium high heat and add olive oil and leeks. Saute for 2 - 3 minutes, then add the garlic, rosemary, and Italian turkey sausage.
Cook for 5 - 6 minutes breaking up the sausage as it cooks.
Remove sausage to a bowl and rinse out the pan.
Add 1/2 cup parmesan cheese to the sausage and combine.
Stuff each squash with turkey mixture, then place them in the saucepan. Cover the pan and place it in the oven for 25 - 35 minutes. Poke squash with a fork after 25 minutes to see if it's tender. If not, continue to cook until done.
Serve sprinkled with remaining parmesan cheese.
Notes
http://motherrimmy.com/winter-squash-recipe-ground-chicken-leeks/

If you like this, then you'll love these!