Winter Planning and Summer Saving Tips for Landscapers
Posted 26 September 2014 12:00 AM by Jennifer Andrasik
As the summer slowly draws to a close - sooner than many had hoped - it's already time for seasonal small businesses like landscapers to think ahead, keeping their eyes on the money.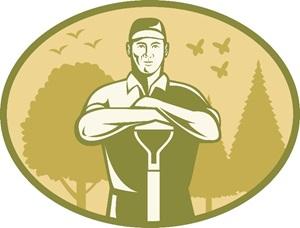 The fall season leaves plenty of opportunities to still collect cash, enjoying a steady income. But, with prime growing season from about April to early October, the real work starts in spring and tapers off as the months get chillier.
"You'll need to market your services aggressively in the spring so you'll have enough clients to carry you through the summer," Entrepreneur writes in its Lawn Care and Landscaping start-up guide. "Then, in the fall, you should be winterizing lawns, raking leaves and collecting past-due accounts."
"Still have energy left to spare? Then during the winter, you can offer services like snow plowing," Entrepreneur continues. "If you decide to take a well-deserved break instead, you'll have to make sure in advance that you've budgeted wisely throughout the year and have sufficient funds to carry you through those income-free months."
Some landscaping businesses even get creative by putting up holiday lights. Regardless of whether you work or take a small break, there are still ways landscapers can smartly build their business:
Equipment Tune Up
Want to make as much money as possible during peak landscaping months? Use the winter to tweak, check and tune-up all your equipment so absolutely nothing breaks down during the summer. Don't let the small preventative fixes stop you from making cash.
Equipment Upgrades
Sometimes the motto, "You have to spend money to make money" is not only true, but proven. Landscaping companies who invest in a fleet management technology made an additional 1.6 stops per vehicle each day, according to metrics from the FleetBeat study. The 25 percent increase over those who didn't implement the telematics tech was the largest growth out of any industry surveyed.
Early Bird Discounts
Start marketing your services during the off-season, offering discounts to customers who pay early. This will not only supplement the lack of cash flowing in during the chillier months, but will also allow your business to target other customers during the peak season.
Get on the Web
Do you have a website? Do you manage a Facebook page? Is your business listed on simple sites like Google or Yelp? Spend your time indoors during the winter season moving into the 21 st century by getting online. The easiest start is listing your business on Google or Yelp, which is the new-age equivalent of being listed in the Yellow Pages. Next is a website, and then a Facebook page. Make sure to take plenty of beautiful photos of your business' work during the peak months, and watch the marketing tool help rope in new customers.
Follow us on Twitter and 'like' us on Facebook for more helpful tips for your business!