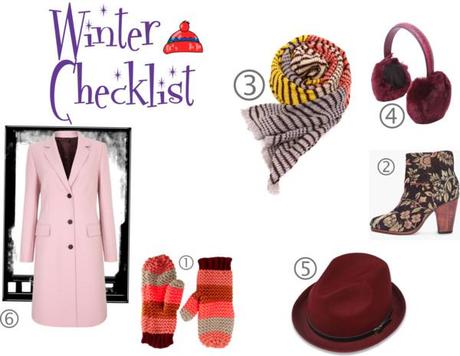 #1 - Mittens are a rage in winters. Choose bright ones to bring in some cheer to the gray skies.
#2 - Aren't these printed closed boots an eye soother from their plain leather cousin? Delightful.
#3 - A striped muffler is a must have to add some drama to your old plain sweater. The multicolors in this one just make it sweeter.
#4 - Ear mufflers are cool, suave, and would keep you warm when the temperature dips its lowest. The rich colored velvet adds sheen.
#5 - Head gear in winters is a must have because I am so sure you will have more of no-head-wash days.
#6 - A overcoat in a feminine color would make all other heads turn in either admiration or envy.