If you're honeymooning in the winter up north, it's hard to argue with the appeal of heading down south. Winter weddings can be incredibly glamorous and romantic; perhaps not if you were caught in the snow that plagued us all last December, but in normal circumstances a bit of snow and a stylish snug jacket can be a wonderful setting to pledge your love to one another. And what better place to head after such a wonderful wedding than New Zealand, a true gem down under?
New Zealand is a much-wishlisted destination for Brits; soaring to popularity thanks to its gorgeous landscapes, devil-may-care attitudes, and delightful outdoor retreats. Boutique hotels and food culture are both absolutely fabulous in New Zealand, with plenty of cafes spread amongst the cities.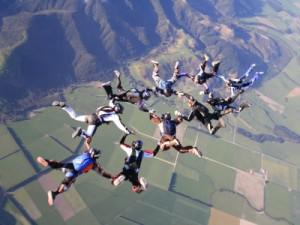 The country of New Zealand is composed of three islands – North and South Islands and then the smaller Stewart Island also in the south. The North is better known for its cities, with Auckland and Wellington and the original capital of Russell. The South, on the contrary, has the more dramatic landscapes, like the Southern Alps, with glaciers and fjords galore for walkers and ramblers. New Zealand is also an excellent place for extreme sports. Bungee jumping, sky diving, and mountain climbing are just three of the amazing activities that await you in this fabulous country, should you be up for the challenge.
New Zealand will be toasty and warm in our winter months, which makes it very appropriate for a beach escape. The beaches are truly breathtaking with amazing views out to sea. Since the country is just three islands, you'll never be too far from the ocean, which is why many New Zealanders cherish their water sports and many resorts and hotels offer quite a bit to do in the water. Better yet are a few of the tours around the unique ecosystems that have sprung up in this lovely country. Whether going through the landscape or on a boat exploring the coastline, New Zealand is a wonderful choice for exploring natural environments.
New Zealand has a fascinating cultural history as well, and you'll find much about the Maori people fascinating. Whether you actually visit camps or just soak in the cultural differences, you'll find plenty of history to indulge in and quite a bit of new knowledge that you can take home with you.
If you're heading on your honeymoon this winter, why not consider New Zealand?