Hellooo!
Seen as the snow has started falling, I thought it would be a good idea to go out and buy some more 'Winter appropriate' clothing. So, I have put a few outfits together to give you some inspiration for how to still be warm and comfortable but simply stylish.I have done three of these outfits, so if you liked this one, the others will be listed on the left ->I have based all my outfits on this season 'hot trend': Black and white.
Outfit 

#

2 'Drinks Party'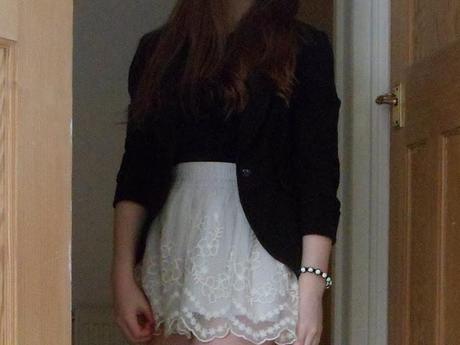 This outfit is definitely an outfit you would wear inside because it isn't layered but it is still dressy. First of all, for accessories, I kept it simple with a silver bracelet that is my mums. (Close up pictures in 'Winter Fashion! Look #3)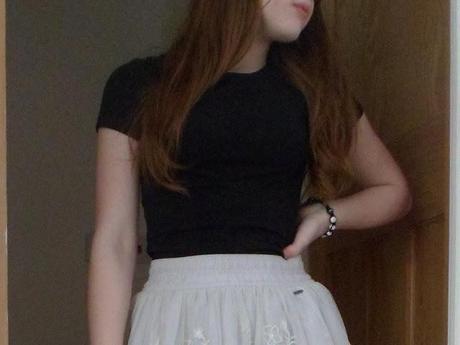 I under my blazer (£20 from M&S) I am wearing this simple crew neck top. I didn't want anything to interesting becuase I wanted to keep this outfit simple and dressy.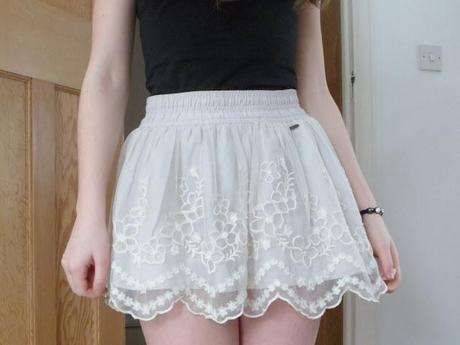 My skirt ($36 from Hollister) I think adds a really nice texture to my outfit because of the lace detailing. I love how this looks with the blazer.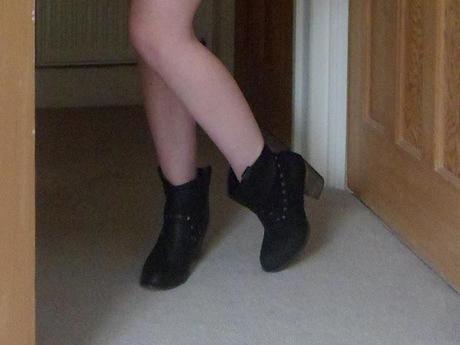 On my feet i am wearing my 'cowboy boots' (£18 from Primark) I like how this edges up my outfit a bit but still keeps it stylish.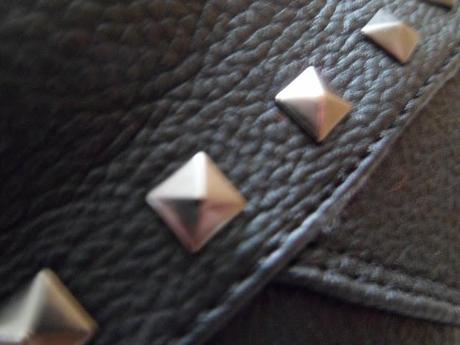 Silver stud detailing on 'cowboy boots.'.Georgina Clare. 
<ahref="http://www.bloglovin.com/blog/4610579/?claim=6r4nupy7n99">Follow my blog with Bloglovin</a>