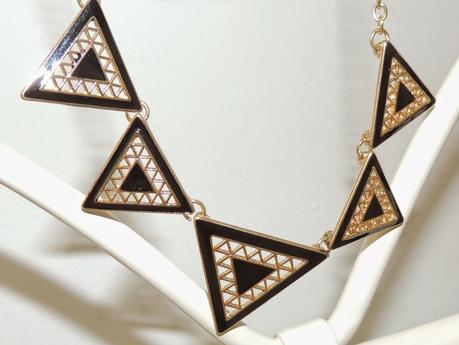 Chuck on this black and gold necklace from Primark to smarten up any plain coloured outfit like a black playsuit. Also add in a coordinating belt and you're good to go.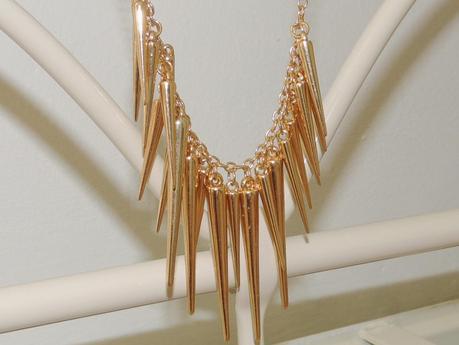 This lightweight gold necklace from Sheinside.com looks lovely with anything really. I wear it to 'jazz up' high waisted jeans and a t-shirt tucked in. As it is one color you could wear this necklace with all colours and styles as well.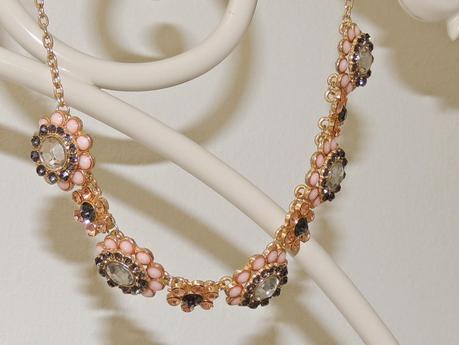 Wearing a coloured statement necklace adds a feminine touch to any outfit. I love wearing this pastel pink, gold and purple necklace with more 'boyish' outfits, as well as bald outfits (all black or all white) to add in color.