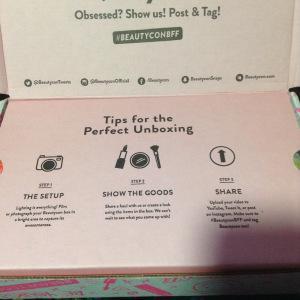 This is my third BeautyCon BFF Box! It is a very new subscription service and since I am addicted to subscription boxes, I had to sign up! The BeautyCon BFF Box includes beauty products and accessories! Each box is valued at over $100! There are also Golden Tickets sent in some boxes each month with gift cards worth $50-$5,000!! Say WHAT! I think this box looks so fun.
Cost: $29/every 3 months or $99 for whole year!
Shipping Cost: $6.99 to US only!
Bonus: Use Code BESTIE5 to save $5 off your membership!
FIRST IMPRESSION:
The box was so fun and colorful! I also loved how well it was packaged. I think this subscription is geared toward teens, but adults can love it too. I know I sure love it! I couldn't wait to dig in and see what fun stuff I received! It was packaged so amazing this month. I totally got a kick out of the "perfect unboxing" instructions. I totally failed because I tore into it and didn't have the best lighting! PS this box was a collaboration with Bethany Mota.
REVIEW OF ITEMS: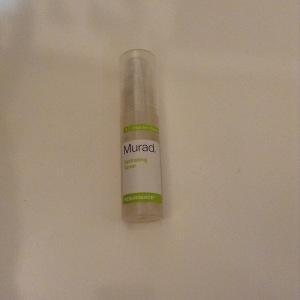 Murad Hydrating Toner
This is a deluxe size sample. I have heard so many amazing things about the Murad line and have yet to try them. I love toners and can't wait to put this one to the test.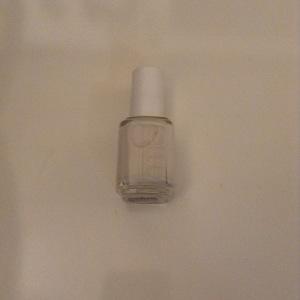 Essie Nail Polish in Marshmallow ($8.50)
This is a FULL SIZE! I love Essie polishes and this color is amazing. I can't wait to paint my nails with this color because it is so classy.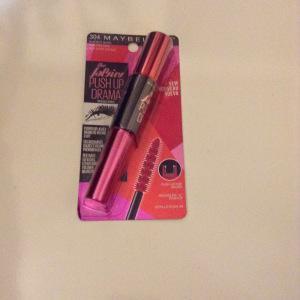 Maybelline NY The Falsies Push Up Mascara ($8)
This is a FULL SIZE! I have this mascara and I am not a huge fan of it. It isn't terrible, but it isn't my favorite. It just doesn't do much for my lashes.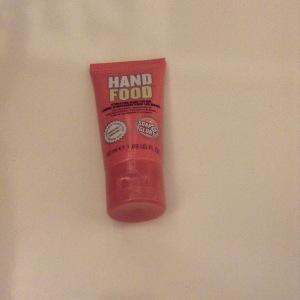 Soap & Glory Hand Food Hydrating Hand Cream ($4)
This is a FULL SIZE! This is another brand I have heard tons about thanks to YouTube. I have never tried anything from Soap & Glory so I am excited about this hand cream. I can't wait to try it.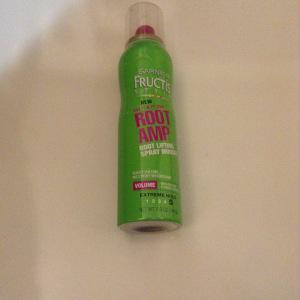 Garnier Fructis Root Amp Lifting Spray Mousse ($4.49)
This is a FULL SIZE! I need volume in my hair and I am hoping this product will work for me. I can't wait to try it.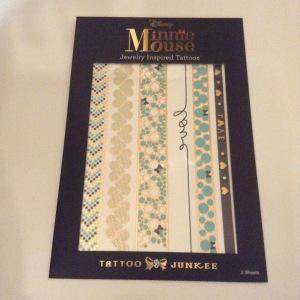 Disney Minnie Mouse Tattoo Junkee Jewelry Inspired Tattoos ($16)
How adorable are these! I love Disney and can't wait to rock these. I love them!
Disney Sequin Minnie Mouse Ears ($21.95)
Another too cute item!! I can't wait to rock these ears and post fun pictures on Instagram!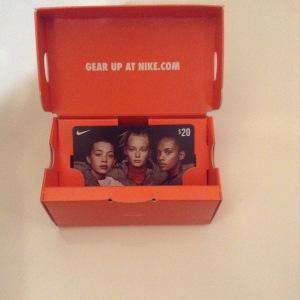 Nike $20 off $50 Purchase Gift Card
I love the adorable little shoe box the gift card comes in. However, I will probably not use this gift card.
Revlon Ultra HD Matte Lipcolor ($8.99)
This is a FULL SIZE! I have heard a lot of positive things about these lip products. I love the packaging and can't wait to try it on my lips. I really love the color.
ColourPop Highlighter in Stole The Show ($8)
This is a FULL SIZE! Unfortunately, mine is broke. I am going to have to contact them to send me a replacement. I think this highlighter looks gorgeous if I could use it.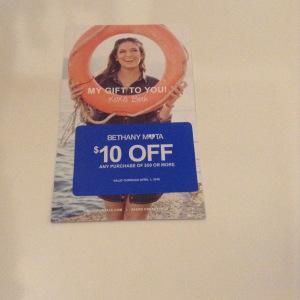 Aeropostale $10 off $50 Purchase Gift Card
This is another gift card I probably will not use.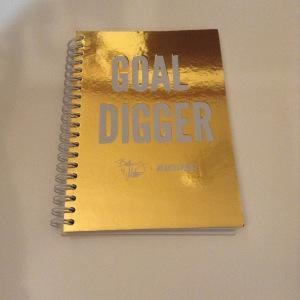 BeautyCon Gold Digger Notebook
This is a cute little notebook and I will find a use for it!
OVERALL IMPRESSION:
I really loved this BeautyCon BFF Box. I love all the fun products. I can't wait to use them all! I think it is awesome that this subscription doesn't include just beauty items. I love all the variety. I am totally obsessing over the ColourPop products they keep including. I also love the fun Disney items. This box is even better than last season. I am in love! I can't wait to see what future boxes hold for BeautyCon BFF! I really want to get one of those golden tickets. What do you think of the box? Are you grabbing one? Let me know in the comments below!