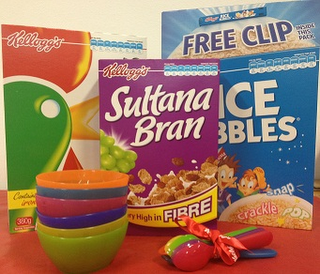 Just a quick post to advise the winner of the Kellogg's Breakfast Crusade pack.
Congrats, woohooing and fist bumps to Jenny A Watson for her genius idea of mixing a couple of Kellogg's cereals to create her own blend.
Love it.
Will be doing it myself.
Possibly with Coco Pops and Froot Loops.
No judgement, remember.....