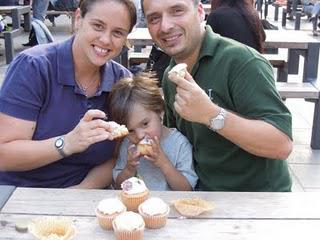 We really have had a busy week this week.
 We FINALLY presented  the winning cupcakes to the fabulous winners, they tried a couple of different ways of adding the space dust and we all agreed that directly into the frosting is the most delicious and tongue tingling choice. So a massive thank you to the Jacovides family for your awe inspiring choice.
We got our new filling choices added to the website so now alongside our 4 regulars you'll be umming and arghing over the new creamy white chocolate buttercream and sharp fresh raspberries or the fabulously indulgent bitter chocolate and berries.
More choices more reason to eat more cake, and just to tempt you that extra little bit more the first order through the website of one of our new fillings get a 10% discount, we are just to nice sometimes!
We had some interesting orders this week.
 I myself thoroughly enjoyed planning out 1920's themed cupcakes, oh and then going shopping for feathers SO much fun.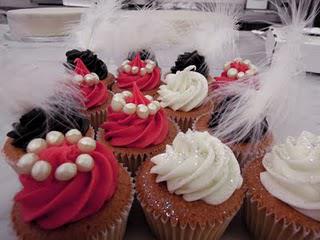 We had a request for a cake depicting a Tudor knot garden, the gentlemen had a picture in mind and so for him we printed the image onto sugar paper and mounted it onto the cake.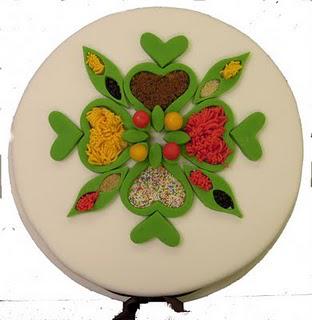 However this left Vincenzo feeling a little creative and so the one slow afternoon we had he produced his own version of a Tudor knot garden, I think they both look pretty tasty, what do you prefer.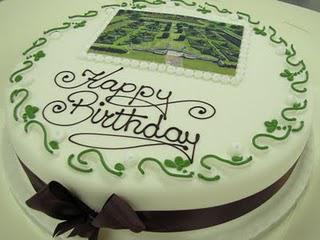 We added some cakes to the website and there is plenty more to come so keep taking a look, the first person to get in touch and correctly tell us the new additions may just win themselves a few slices of loveliness delivered to there office one boring afternoon.
Hope your all well and had a great bank holiday weekend as always get in touch with any comments or requests we love hearing from you all.
Have a great week from us all here at the FCC kitchen
Nicola Quigley