Hi Friends!  I hope you've been enjoying all the CHA photo's I have posted on my Facebook and Twitter accounts.  It was a whirlwind trip and I enjoyed every single second of it.  I promise to post some pictures here as well in the next few days.
Today I wanted to share with you my Wings of Hope Card Box.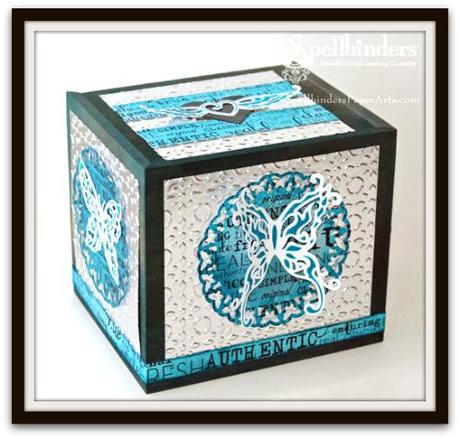 This is how the wooden card box started.  Isn't it fabulous?!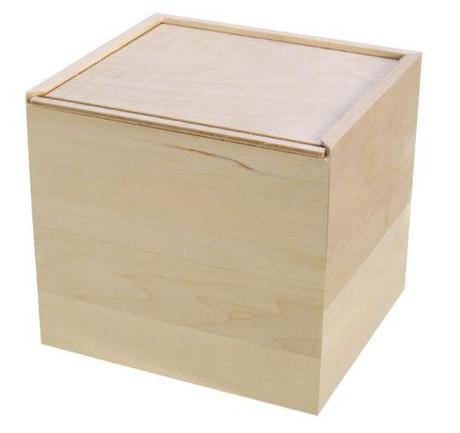 Project Instructions:
I began by misting and painting my wooden box.  This box measures approximately 6x5x5" and is a natural unprimed wood.  It soaks up the mist beautifully and you can still see the wood grain.  I set the box aside to dry.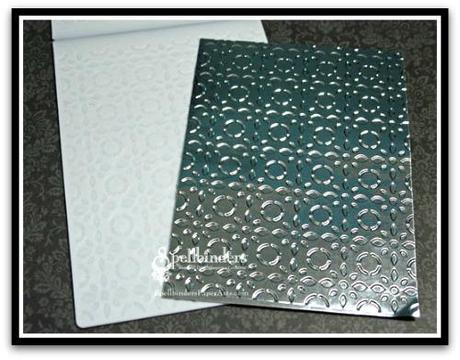 I embossed 4 pieces of the craft foil with my favorite M-bossibilities pattern, and then trimmed each piece to fit the 4 side panels of the wooden box, leaving about a 1/4" around each panel.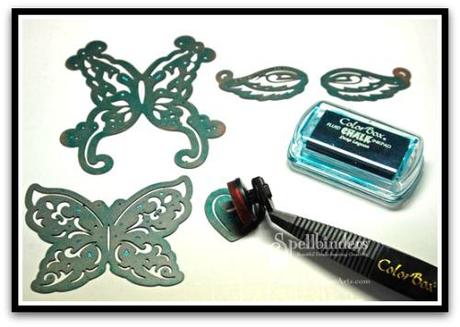 The Wings of Hope die template set was used to cut/emboss white cardstock.  Then, I used the die templates as a stencil and applied fluid chalk ink to the embossed areas.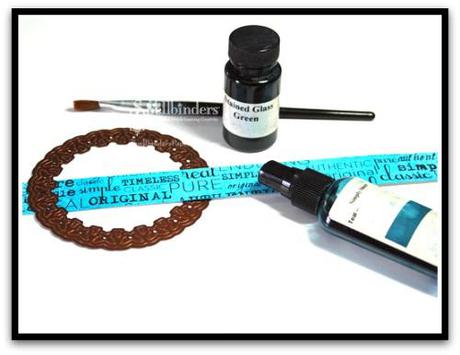 I used word patterned paper that featured black type with a white background to trim the bottom sides of the box.  I misted the paper and trimmed strips to about 1/4" x 12" and adhered them around the box.  I misted more paper and cut/embossed three of the Butterfly Circles and adhered one to the front three sides of the box.
Classic Hearts were cut/embossed from white cardstock and painted with a stained glass paint and allowed to dry.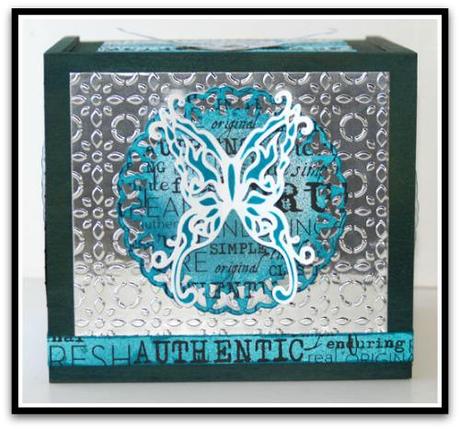 A Butterfly was adhered to the center of each circle and the wings were folded up just slightly for a 3 dimensional look.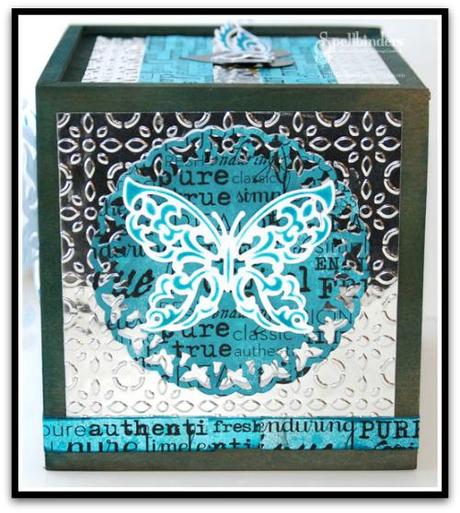 I alternated the Butterflies for a distinctive visual look.  The stenciling on the embossed areas really add a nice contrast.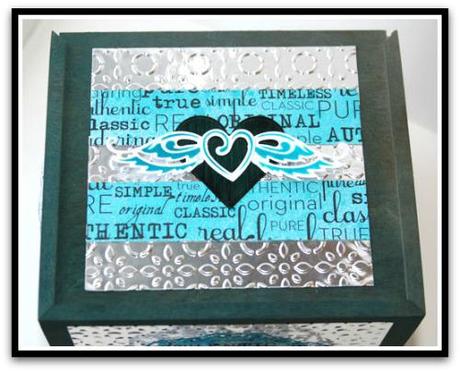 I layered strips of the misted paper and the remaining die templates onto the lid of the box.  I folded up the angel wings slightly. 

That's all there is to creating a one of a kind card box.  To learn more about Spellbinders and Wings of Hope die templates read the article.
I hope I have inspired you to get out there and volunteer or give back to your community and make a difference.  I promise you, it will be an amazing and fulfilling experience!  Thanks for stopping by my blog today!  I appreciate you taking the time!
Hugs
Holly
Here is a supply list ~
Spellbinders Paper Arts:
S5-101  Wings of Hope
S4-329 Butterfly Circles
S4-136 Classic Hearts
EL-001 Elite M-Bossibilities™
F-01 Premium Craft Foil
GC-001 Grand Calibur® Machine
Tattered Angels:
Tattered Angels - Simply Sheer Teal, Stained Glass Green
Other:
Walnut Hallow - wooden card box
WorldWin Papers® - white cardstock
Clearsnap - Queue Fluid Chalk Ink in Blue Lagoon, Stylus Set Applicator
Canvas Corp. - patterned paper
Beacon Adhesives - 3 in 1 Quick Dry Adhesive
Other:
Sheer paint mist