Welcome to binNotes | redThread™
Inspired stories about artisan wine, with occasional forays into food and travel.
By L.M. Archer, FWS | Bourgogne ML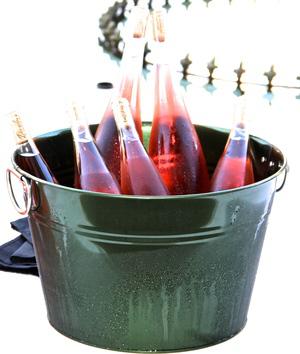 Image:
http://www.protocolwinestudio.com
Let's Get Ready to Rumble!
It's time for The Rosé Revolution
Hosted by #winestudio.
❦❦❦

That's right! Starting tonight,  June 7th,  from 6:00 – 7:00 PM PST
and every subsequent Tuesday this June,
join Protocol Wine Studio
and thirsty wine enthusiasts and social media mavens
to share and compare
some of Sonoma's tastiest rosés, suitable for quaffing any season!
Get questions answered about this brilliant wine, like:
Vintage: How long can a rosé last?
Think Pink: How do they come up with all those different colors of rosé?
Production: Is rosé really just a blend of white and red wine?!?
(Hint: No.)
I'll be joining the discussions throughout, and weighing in the wines of
ellipsis wine company on June 14th, 2016
and
Pedroncelli Winery on June 21, 2016
It's gonna be a great time – you can follow the fun on Instagram or Twitter @binNotes
Hope you jump onto the Protocol Wine Studio party bus with us…just use hashtag #winestudio.
Cheers!
❦❦❦
Copyrighted 2016 binNotes | redThread™.  All Rights Reserved.