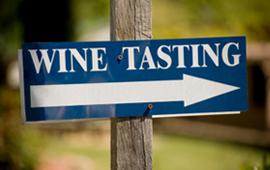 Years ago when I first began my adventures
in wine tasting, there was no possible way
for me to avoid messy maps & guide books
that generally lead me into a sea of clamoring tourists. Today in the age of information technology, even something as simple as wine tasting has been taken to a whole new level. Devices such as computers, androids & iPads are sweeping the market providing users with access to invaluable travel information such as maps, reviews and discounts all available at their fingertips.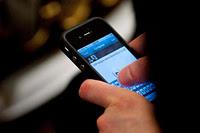 Napa and Sonoma Winery Finder
is a free iPhone app
provided by econcierges.com that not only works as a winery
locater but also offers FREE tastings, 2 for one coupons and
other discounts at select wineries throughout The Napa &
Sonoma Valleys. With many wineries currently charging a
$5.00-$25 per person tasting fees, this little gem is ideal for oenophiles & travelers on a limited budget. All special offers
are recognized by participating wineries and can yield visitors
a substantial savings.
Discover over 75 wineries with this GPS application that displays static maps with markers and
turn by turn driving directions to each winery. In addition to California Wine Country, this app now
includes various tasting rooms in the San Francisco Bay Area.
Other Features include:
- Integrated Yelp.com reviews & ratings for each individual winery
- The ability to check-in at each winery with your Twitter, Facebook, & Foursquare account.


No iPhone? No problem, econcierges.com offers printable wine tasting coupons that can be obtained directly from their website. http://www.econcierges.com/