Sometimes, at a certain point in the summer you need to just throw your hands into the air and make a wine slushie. We have arrived, friends. 7/11 free slurpee day came, went, and left me feeling incomplete, probably because those slurps just don't satisfy the Thirsty Thursday criteria. Specifically, those slurpee slushies are neither boozy nor fabulous. And while many may cast aspersions on rose, it's quickly become this summer's (um, and every summer's) break out hit. Rappers and Tumblr-ers alike sing its praises. So really, it's back, and it's ok to drink fashionable again. But if you really want to distance yourself from the pink wine of your glory days, elevate your happy hour special with an unexpected twist.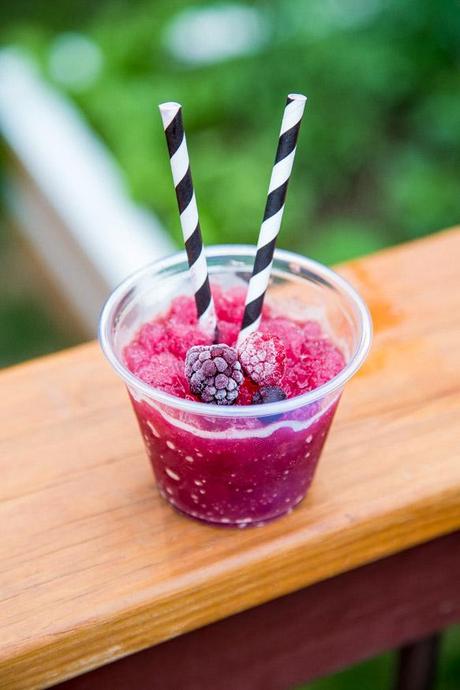 Think pink (zinfandel) and pop that sucker in the freezer for a few hours – out of the bottle, of course. Once it's nice and frozen you can scrape or blend it to a granita-esque consistency, add a few berries and blend for an even fruitier summer cocktail that's just as unexpected. This recipe looks particularly delish.
And with an unexpected cocktail comes an unexpected cocktail ring – a lovely opal that i can't get enough of. A vintage opal doublet sitting pretty in 10kt yellow gold commands attention, but only so that you can better decipher what it actually is.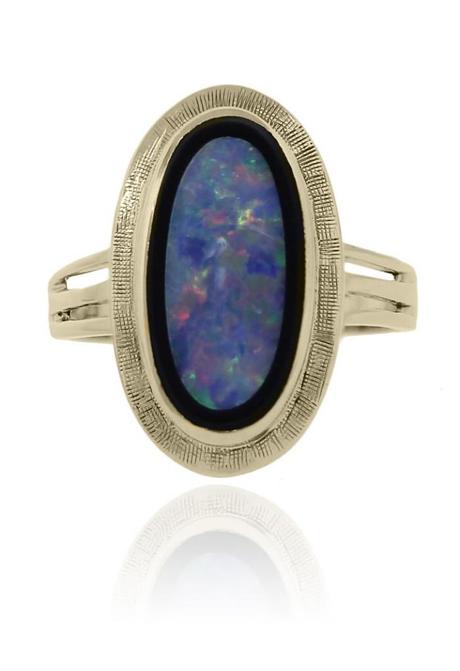 And to match both of our summery but different cocktails, we have a happy hour outfit that isn't a dress. I know, who am I? But this sweet and funky outfit is too good to pass up. Southern Curls & Pearls styled a swingy floral neon top with sweet cuffed, white shorts and bad ass heels. You also know I'm a sucker for mixing costume and high end jewelry, so her bright blue Kendra Scott earrings are calling to me and that opal ring alike. What's not to love?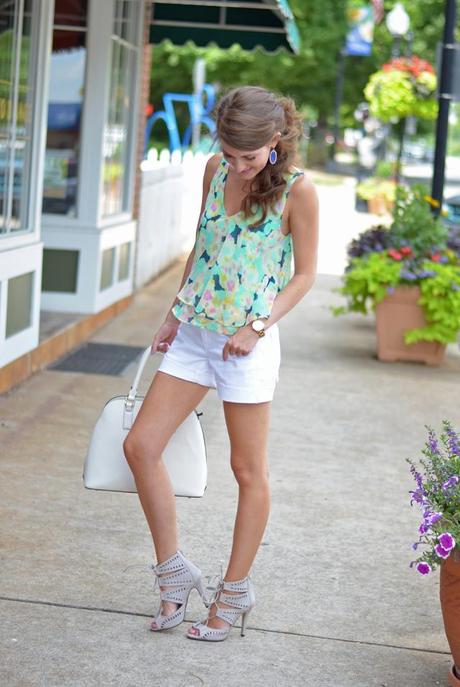 Cheers!