Blog and Tweet Boston recently hosted a wine and chocolate pairing class at Chocolate Therapy in Framingham. I'd been once before for a chocolate making class, and while that was a lot of fun, it was a bit more relaxing to sit back and enjoy the wine and chocolate that was already prepared for us!
   Before starting the class we took a brief walk around the shop, where we saw this chocolate goat! There is a great story behind the goat that will actually be featured on owners Pam and David's a new reality show. We got to see a sneak preview of some of the footage, which was hilarious! The reel should be up on their website shortly, so be sure to check it out!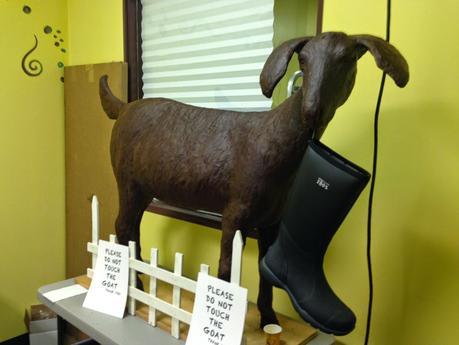 After the goat, we heard a great talk from David about chocolate and how it's produced. Then Pam led us through the tasting.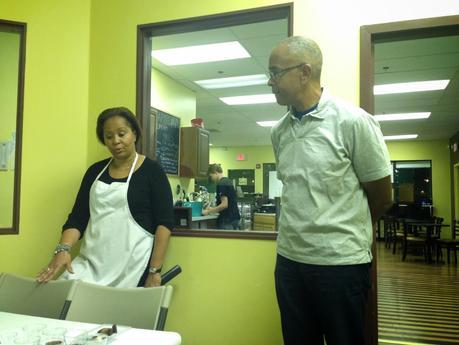 There were four pairings in total including: a lemon and lavender truffle with sauvignon blanc, Milk chocolate truffle with a hint of pepper paired with a petite syrah, strawberry balsamic vinegar truffle paired with a pinot noir, and my personal favorite - the salted caramel paired with a rich port.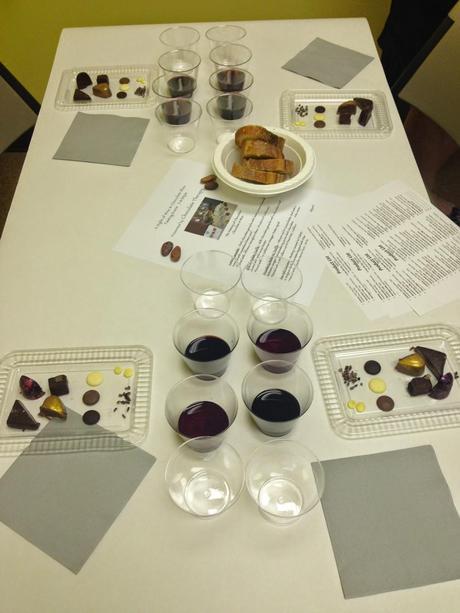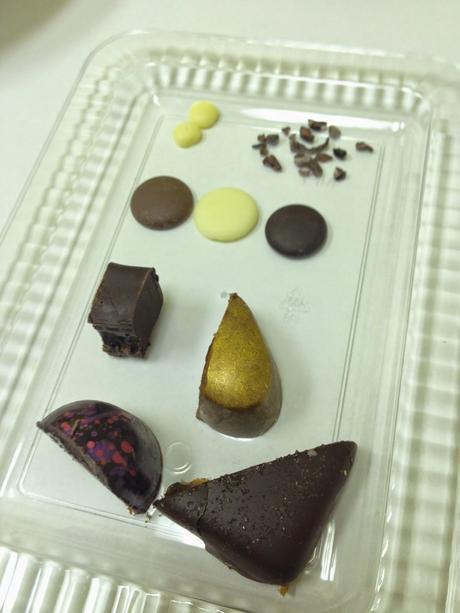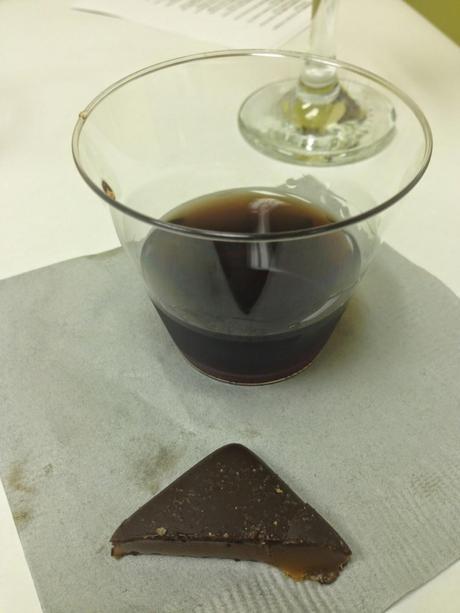 All of the chocolates are made from natural ingredients with no additives, and many of the truffles are made with fun and unusual ingredients including herbs and spices that have some therapeutic qualities. I definitely recommend checking out Chocolate Therapy for one of their classes, or just to pick up a box of delicious chocolates as a gift (or for yourself)!