Oak and Rowan opened earlier this year in Fort Point, and I was excited to finally try them a couple of weeks ago. It's an upscale New American restaurant with a really creative menu - I wanted to try just about everything!
   We started with the half dozen oysters done two ways: the three east coast came broiled with butter and the three west coast were served raw with rhubarb, radish, and pink peppercorn. I loved the contrast of the two different styles and was glad I didn't have to choose between the two!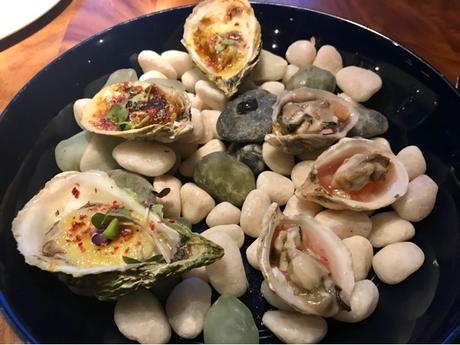 Next was the bass crudo with squid, sea beans, fennel, and green almond. This was presented beautifully and tasted just as good as it looked; full of light, fresh flavor.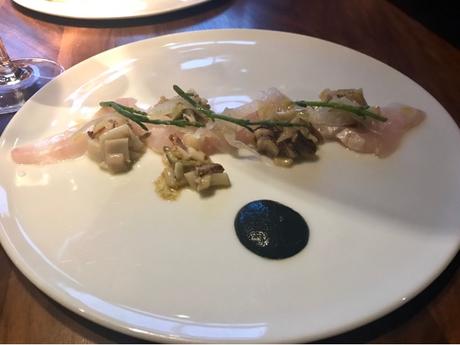 My favorite was the flight of caviar where you were able to sample four 1/2 ounce portions of different types of caviar including both American and Russian, and sturgeon and paddlefish varieties. It was fun to taste the subtle differences between each, and of course they all paired perfectly with a glass of champagne!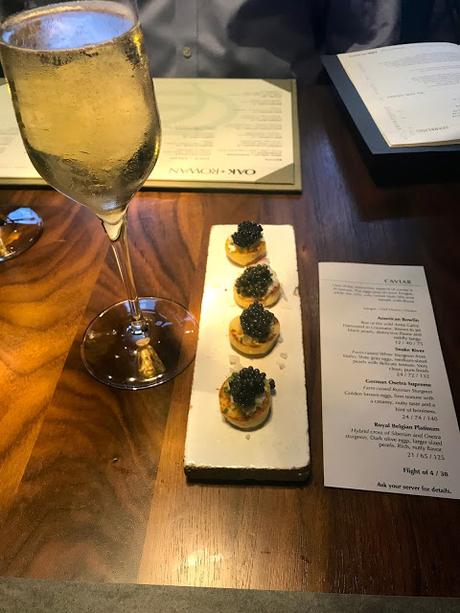 The fiance enjoyed this clam chowder with littleneck clams and pork belly, and homemade potato chips on top.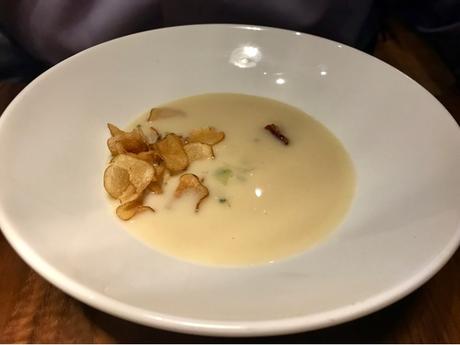 I ordered the sea scallops as my main course, with sunchokes, watercress and buttermilk. These had a nice sear on the outside and were a perfect medium rare on the inside.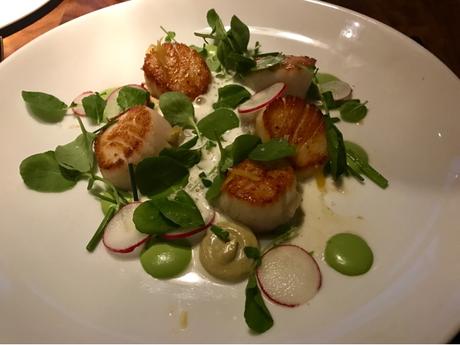 I also enjoyed a few several bites of the fiance's steak - this was a generous portion of prime sirloin served with creamed nettles, potato gratin, crab, and hollandaise.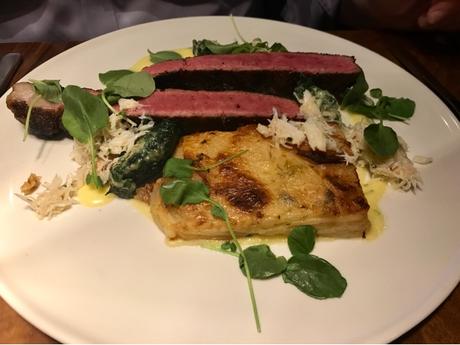 Of course I chose the chocolate dessert, the chocolate and cashew with taza chocolate, cashew mousse, and mascarpone. It was almost too pretty to eat but I managed to finish every last bite!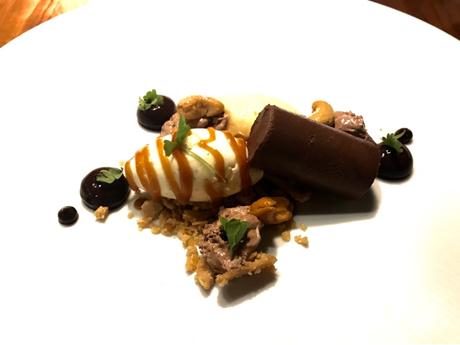 The fiance enjoyed his spring rhubarb dessert with hibiscus cake, orange blossom, tofu mousse, and a seed cracker.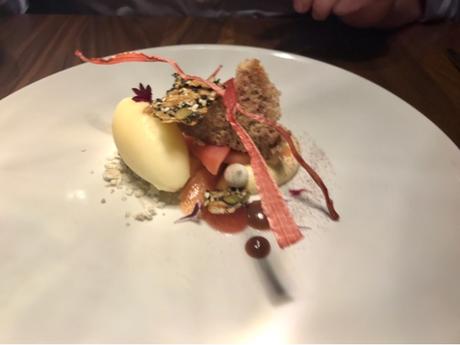 I enjoyed the entire experience at Oak and Rowan from the food to the service and atmosphere. It's definitely a new local favorite and I plan to be back soon!