I recently tried the new Area 4 in the South End with a large group. They had a great cocktail list and extensive selection of pizzas, which could be ordered gluten free.
   This Malibu Beach Barbie cocktail was fun and both sweet and strong at the same time! It was made with house infused peach vodka, dry curacao, cranberry, and lemon. I loved the umbrella garnish!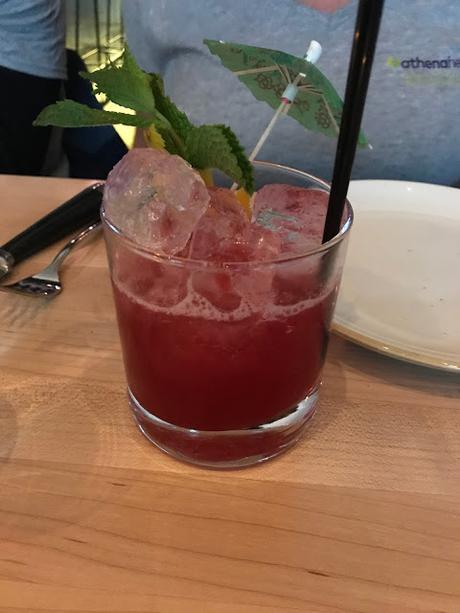 We started with several salads and appetizers; my favorite was this Little Gem Goddess salad with green goddess dressing, Easter egg radishes, cucumber and avocado.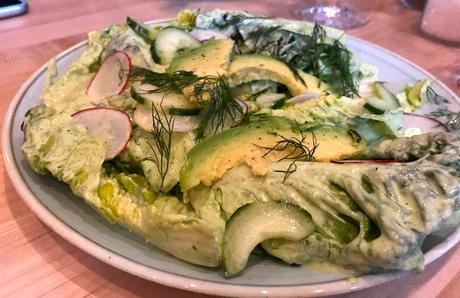 Most of the group shared several types of pizza, and some of the group favorites included more unusual options like bacon and clam. I ordered the gluten free version of the Not Pepperoni pizza, which was topped with fresh mozzarella, soppressatta, red onion & pecorino. It was one of the better gluten free pizzas I've had; the crust was thin and crispy but didn't fall apart like some tend to do and had a great char to it.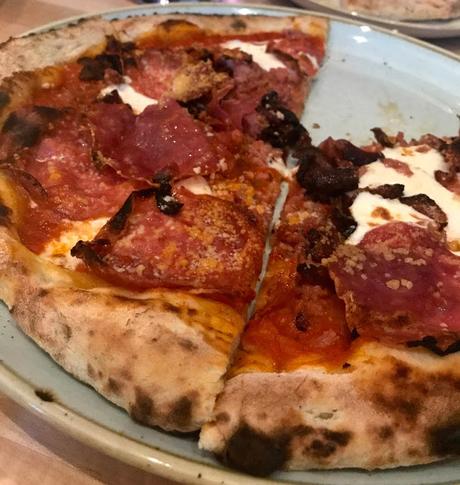 Area 4 has locations in both Cambridge and the South End, so is convenient no matter which side of the river you prefer. I definitely suggest checking them out if you haven't already!