Accused of collecting the IP address of users through the SmartScreen feature of Windows 8, Microsoft says it does not store or operate its data.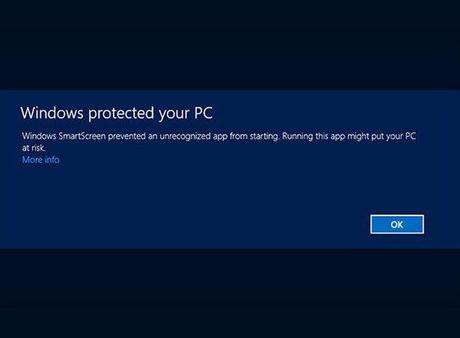 Every version of Windows, or almost is the same old story, we discover that Microsoft has a hidden feature that serves as a spy, able to collect private data. In this case, in Windows 8, the SmartScreen which is in the crosshairs.
This new feature acts as a spyware, which can prevent the user installing an application or software botched. To do this, SmartScreen records the IP address of the PC and install the software compares a database of unwanted programs. But now that Microsoft is our IP address? A spokesman for the Redmond says that IP addresses are not stored.
"We can confirm that we do not put up a database with a history of users' IP addresses. Like all online services, the IP address is required to connect to our servers, but we delete regularly addresses our logs. As stated in our terms and conditions related to privacy, we do not use these data to identify a person to contact or use for advertising purposes.Finally, we do not share it with third parties. '
Recall that this function can be disabled during installation or after using the Windows settings.
Tons of back links from a
forum wordpress plugin
for you.