If you have ever lost touch with someone who was once very special to you, you know how difficult the feeling of missing that person can be to deal with.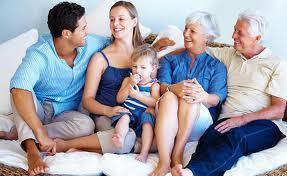 Perhaps there are some unresolved issues between you that you would like to sort out and finally put behind you both so that you can move on together and start over. Or maybe you just absent-mindedly lost touch even though there were no issues whatsoever between you, and now it is time to try to reconnect and re-establish that friendship.
Whatever your reason is for trying to find someone, one of the easiest and quickest ways to locate a person today is simply by using the Internet. Just be prepared to pay a fee or create a membership for certain websites, especially those that provide ample amounts of personal information about people, such as their location and job. And, of course, there are free social media websites that you can take advantage of as well. But to help you sort through these options, below is a list of some of the sites that can be utilized for finding the important people in your life.
123people
123people is able to access a variety of sites on the Internet, including blogs and social media profiles, to help you find exactly who you are looking for. The search is free, which certainly is an advantage over other websites, and it even emails you when the results of the search change, much like a Google Alert would. If you want, you can even just use the site to search for your own name, just to see what information about you other people can find. You may be surprised at just how much is out there, and how invasive the Internet can actually be when it comes to your personal life.
Pipl
The main thing that differentiates Pipl from other sites like it is the fact that it can access indexes and databases that other search engines simply do not have access to. This means that it can go deeper than other people-locating websites to get you the information that you need to reconnect with someone who is important to you. From social networking pages to blogs and even donations that a person has made, you can find ample amounts of information on someone that is enough to make you feel like Big Brother.
MyLife
MyLife and the MyLife.com Facebook Page are also easy to use resources to find people, but you need to be prepared to sign up with an account before you can access any information. Once you are logged in, simply search for a person's name to locate his or her photos, age, location, social media pages, and more.
Spock
Spock is yet another people searching site that allows you to get emails regularly with any updates on your search. The site scans the Internet for what you are looking for, and you can even take it a step further and get an RSS feed of the search.
About the author: 
Lisa is a writer who uses the Internet to keep in touch and reconnect with people with whom she lost touch years ago. She uses a variety of sites to locate people that she wants to talk to again, and she has found the Internet to be an invaluable resource.