Last year, Nokia launched its mobile phone 808 Pure View in the market, which has 41MP probably the best camera currently on the market and on cell phones in user's pocket.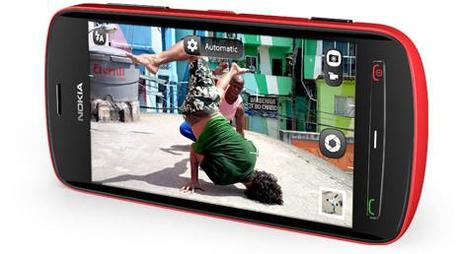 Model 808 could not produce any significant commercial success, which was caused by the fact that it comes with outdated Symbian operating system. But now Nokia is preparing a similar phone with Windows Phone, the official presentation could be seen during July.
The forthcoming model is called Nokia EOS and according to leaked images, it is clear that the camera phone will be equipped with the same size chip as the Nokia 808, Closing the camera lens will also be added along with LED flash and Xenon flash.
The other specifications of this phone are not much known, but we can assume that it will be the same as for the Nokia Lumia 925. According to some speculation, we can look forward to OLED display with a resolution of 1280 x 720 pixels, dual-core processor, 2 GB of RAM and of course Windows Phone 8.
What else will be in this new phone with a camera 41Mpx will be interesting to know in July, when the Nokia will display in prentations.