Tim Cohen of The Fresh & Onlys and John Berson of Exray's first collaborated to create  2009's I'm This Tall City.  The San Francisco duo's debut as Window Twins was intimate and refreshing, and also made a strong case that their so-called "side project" had more than enough cause to take center stage. Wish only strengthens the possibility that Window Twins could be a proper, full-fledged band. Even just after a listen of quirky opener "Two Left Feet," the possibilities are endless.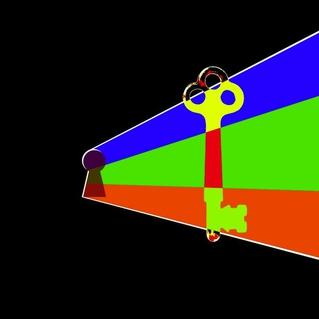 "Two Left Feet" is a snuggly, intimate folk tale about a man who looks down to see that he's acquired two left feet. Simple in the most delicious of ways, the song also features unexpected elements of psych– freak folk, is I guess what the kids are calling it– that only begin the journey of genre-mixing that is Wish. We're talking, moody reggae beats ("Thunder and Lightning"), bright yet fuzzy piano ballads ("Old People"), and experimental, atmospheric jazz ("Wine into Water"). However, at its heart, I believe that Wish is a folk album; despite its many twists and turns, each track exudes a comforting, warm, settled feeling. Tea and Christmas cookie not mandatory, but definitely recommended.
There is just no limit to the places that Wish can take you, which is a great– and rare– feeling when listening to a record. The album's comfort level doesn't do much to dampen its sense of adventure. "Others," for example, can best best be described as the soundtrack to a western-themed episode of "The Twilight Zone." An urging beat propels the song forward into a truly creepy refrain of "tic tock/tic tock." Still, the majority of lyrics are more on the quaint side. "I'll find you on the rocks with a chaser/like a pen across the paper," goes the ominous yet undeniably fun little ditty "The Sky is Black."
Wish ends not in a statement, but a question mark. Closing track "Good People" concludes Window Twins' murky adventure into the unknown by sort of trailing off into the distance, asking, "Could there be more…?" And of course, there should be. They've only made two records together, but so far, each collaboration between Bernson and Cohen only improves upon the last.

3 / 5 bars