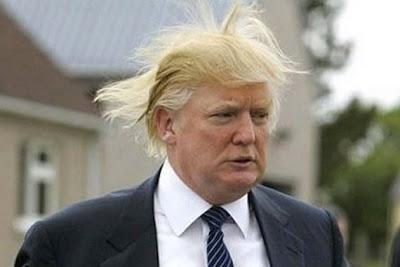 What's more important, golf or clean energy?
About a year ago, Donald Trump was throwing a public tantrum about Scotland's plans to build an offshore wind farm. Trump claimed that it would ruin the view from his new Aberdeenshire links golf course, and that "the reckless installation of these monsters will single-handedly have done more damage to Scotland than virtually any event in Scottish history" and the proposed wind farm would cause the "destruction of Scotland's coastline".
At the time, Mr. Trump said that he and his staff would fight the wind farm with all legal means, and that he was doing it to "save Scotland." Well, it looks like Scotland didn't care to be saved. The government has green-lit the offshore wind farm near Aberdeen, ignoring Trump's rants.
The wind farm will have a capacity of around 100 megawatts, enough to power about half of Aberdeen's homes, and be composed of only 11 wind turbines. Part of the goal will be to evaluate new advanced turbine designs and help Scotland get the expertise needed to join the multi-billion dollar wind industry. Construction is expected to cost $347m.
----------------------------------------------------------