I don't think there's anything better than a handcrafted, professionally and traditionally bound book. Soft papers, meticulous stitching, tantalisingly touchable covers and bindings… and the moment you open the cover page of a gorgeous journal, sit with a new pen and nibble the end while you decide what your first word will be… bliss.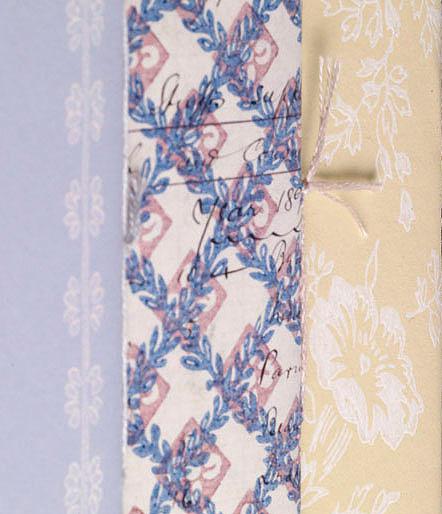 Limited edition handmade wedding notebooks by Virginia McArdle
Do you love paper in a slightly worrying way too? Then you'll adore this latest competition on the English Wedding blog.
Handmade wedding albums and notebooks
Virginia McArdle is a bookbinder making handmade bespoke albums for wedding, honeymoon and guests using both vintage and modern papers, leather and suede.
She has made a series of limited edition 'Wedding list' notebooks, sold in sets of two: one for the bride and one (perhaps optimistically? you tell us!) for the groom. You can win a set of your very own by answering the question at the end of this blog post!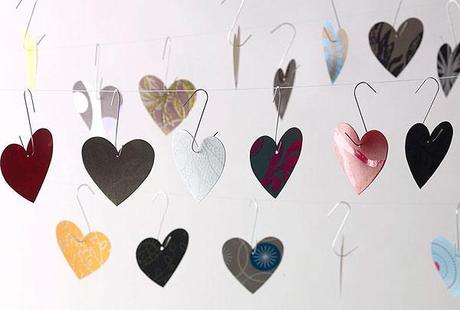 Die cut paper hearts by Virginia McArdle - at Craft Central Gets Hitched
Virginia has made these limited edition wedding notebook sets for Craft Central Gets Hitched, a unique and wonderfully intriguing wedding event in London towards the end of June.
Craft Central Gets Hitched is the ultimate shopping treat to tackle those wedding 'to do' lists. This intimate and exclusive 3 day event will showcase a wide variety of distinctive craft and design products by 30+ UK designer makers.
About Virginia McArdle handcrafted books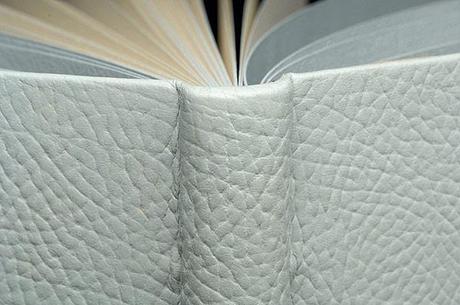 Virginia McArdle trained as a Graphic designer at The Royal college of Art and worked as a senior lecturer at Chelsea school of Art and freelance designer before studying bookbinding in the late nineties. She now works mainly with designers and architects producing a variety of book and print products. These are used primarily as mock ups and visualisation tools for client presentations prior to production. They can include brochures, journals, albums, boxes and range from bespoke fine binding to small production runs.
Win your set of bride & groom wedding notebooks
Simply answer this question in the comments form below to be in with a chance of winning:
One notebook is for the bride-to-be. The other is for…
a) Winnie the Pooh
b) the groom-to-be
c) Bob Dylan, because it was his birthday
A winner will be selected from the correct entries and announced on the blog on the 6th of June. Good luck!