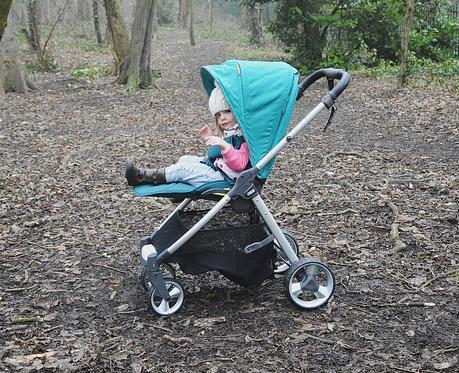 I was recently invited to take part in a blogger challenge with Mamas & Papas where I had to take a photo of the gorgeous new Armadaillo XT pushchair, showcasing some of it's best features! 
I was so excited when I saw the email, Mamas & Papas are probably my dream company to work with so I instantly jumped at the chance to try this out, especially as it could give you guys the chance to win one too! I love giving back to you when I can so this would be amazing to share with you too! 
The competition ends tomorrow, so all you need to do is pop over to the Mamas & Papas Facebook page here and vote for your favorite photo (it doesn't have to be ours but we wouldn't mind ;)), whichever blogger has the most votes, gets to give one away on their blog, how exciting! Don't worry though, if my photo doesn't win, I will share on social media the winners post where you can still win one for yourself! :)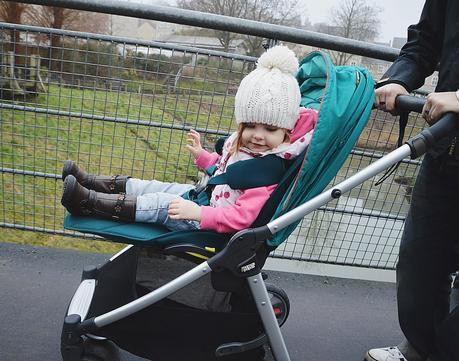 We've been using this pretty much every single day since we received it and have both really enjoyed using it, Abbie looks so much more comfortable than some others we have tried, she has lots of leg room, and still has room to grow too! The size of the shopping basket is huge, seriously the biggest i've had in terms of pushchairs, it doesn't sag when it's full and definitely is a big lifesaver when i've accidentally bought a bit too much from the shops ;). But our favorite part of all, is how easy it is to fold, with just one hand it can be transformed into the most compact pushchair, again, that we have ever used!
Other details can be found here at the Mamas & Papas website! But below I have given you a few important ones to know about :)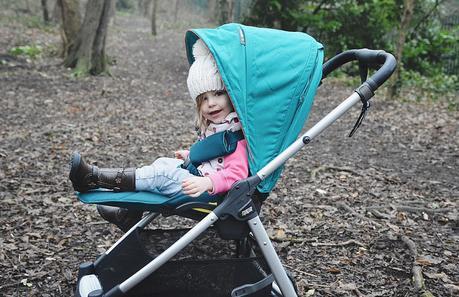 - Wriggle room-big seat designed to let them stretch.
- Patented 2 way Easy-fold technology-folds and opens in seconds with one hand, whichever way the seat is facing so you never have to take the seat off to fold.
- Chunky wheels with tread-for extra grip and comfort on the go.
- Adjustable handle-telescopic design for optimum comfort.
- Designed for day one-suitable from birth up to 4 years.
- Reversible seat-switch them to face you or the world.
- Comfy cushion-well-padded for extra comfort out and about.
- Metal footplate-for better grip and a bolder look.
- Inward fold-to keep your fabric clean and dry.
- Wheel lock-swivel wheels can be locked and released for better manoeuvrability.
- Removable wheels-for squeezing into the tightest of spaces.
- Easy rider- front and rear wheel suspension for a smooth and comfy ride.
- Auto lock-chassis stays secure when folded.
- Travel friendly-easy carry handle for when you have your arms full.
- Peek-a-boo window-for quick check-ups through the hood.
- Flip flop friendly brake- for easy stop and go.
- Tether strap-for extra control and reassurance.
And so much more!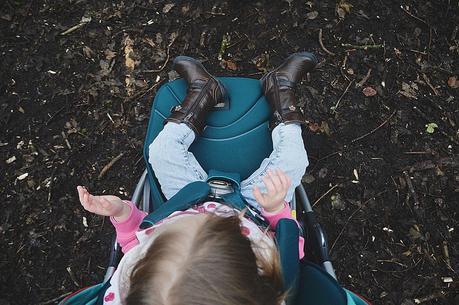 We absolutely LOVE the color of this, but if you fancy something a little different, it also comes in other colours; Black Jack, Mulberry, Sand Dune & Navy! So something to suit everyone!
So get voting on the link at the top and you could be in with a chance to win one for yourself! YAY!
x