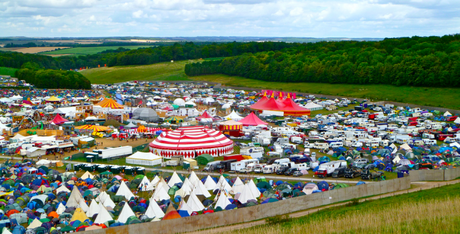 0 Flares
Twitter
0
">
Facebook
0
Google+
0
">
Pin It Share
0
">
StumbleUpon
0
">
Reddit
0
">
0 Flares
×
Win A Festival Kit For Summer!
The team from Complete Savings has done it again with the chance to win a festival kit for summer, just in time for all of those amazing summer music festivals coming your way. Camping is always a blast but we always seem to change plans when we realize we don't own any camping gear!

With the sun finally shining over most of Europe and your summer travel plans are shaping up, think about adding in a quick trip to visit at least one of Europe's amazing summer festivals. We're hoping ourselves to get to two different festivals, and not the ones you might be thinking of. We've been hoping to get to the Ymuno Festival in Wales for a couple years now, who doesn't love a festivals who's motto is "Little Festival, Big Heart"? Budapest is still one of our favorite cities in all of Europe and this summer their Sziget Festival has some of the biggest names this summer and is sure to be nothing but unending fun.
This contest is giving 5 lucky winners the chance to spice up their adventures with everything from complete camping attire to all the necessities. The winner will receive a full Festival Survival Kit: a 2 man festival tent, two sleeping bags, two sleeping mats, a mini festival survival kit (includes suncream, ear plugs, toothbrush, toothpaste, deodorant wipe, plasters, tissues) and two sets of glowsticks!
The four runners up will win a mini festival survival kit each, which includes suncream, mints, ear plugs, toothbrush, toothpaste, deodorant wipe, refreshing wipe, plasters and tissues! All your essentials in one handy survival pack.
So pack those bags, grab a frisbee and make sure to enter the competition before midnight on June 30 to win!
Terms & Conditions
The main prize: a full festival kit, purchased from Tesco Direct, including: a 2 man festival tent, two sleeping bags, two sleeping mats, two packs of glowsticks & a mini festival 'survival kit'
Runner up prizes: 4 mini festival survival kits by 'a touch of ginger', purchased from Play.com
UK entrants only
Entrants must be 18 or older
Competition runs from 12.06.2014 and closes at 11.59pm on 30.06.2014
Entrants must a) answer the poll, and b) tweet about the #completesaving competition, mentioning & following 

@complete_saving

Winner and runners up will be chosen at random and notified/announced on Tuesday 2nd July via Twitter or by email
Winners must respond within 48 hours of being notified, otherwise the prize may be awarded to another entrant