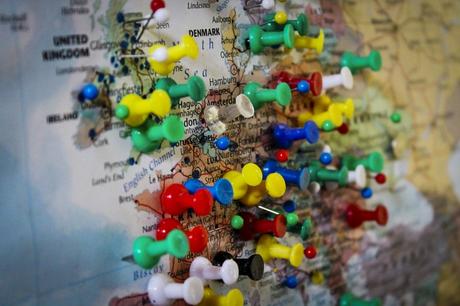 0 Flares
Twitter
0
">
Facebook
0
Google+
0
">
Pin It Share
0
">
StumbleUpon
0
"> <su:badge layout="1" location="http://www.latitudethirtyfour.com/top-destinations-for-cheaper-dental-care-around-the-world/"></su:badge> <script type="text/javascript"> (function() { var li = document.createElement("script"); li.type = "text/javascript"; li.async = true; li.src = ("https:" == document.location.protocol ? "https:" : "http:") + "//platform.stumbleupon.com/1/widgets.js"; var s = document.getElementsByTagName("script")[0]; s.parentNode.insertBefore(li, s); })(); </script>'>
Reddit
0
">
0 Flares
×
Top Destinations for Cheaper Dental Care Around the World
Of all the travel articles to immerse yourself in, one involving dental care is about as must-read as the new terms and conditions on your smart phone's latest software update.
But, if you've ever suffered the misery of oral pain, you'll know dental problems don't wait, striking anytime, anyplace, anywhere – demanding you take action. Irritating as it may be, this is when you used to book an appointment to see your local dentist. But times, they are a-changin', and for many varied reasons this isn't always an option.
Apart from the odd blip-or-two caused by the recession in the late 2000's, international tourism continues to grow. No longer satisfied by just an annual 2 weeks' jolly in the sun, most of us think nothing of going abroad numerous times a year, cramming in a winter ski-ing trip and several weekend city breaks into our holiday entitlement.
Who wants dental care overseas?
However, travel is not just about holiday visitors: people travel for business, during gap years and the trend for upping sticks and living overseas seems set to continue as supporting ourselves by working remotely requires little more than a decent internet connection and a laptop.
Notwithstanding all these groups of international travelers who may get caught up in a dental emergency and require the services of a decent dentist, there is another section who travel abroad specifically for dental treatments, who actively plan their holiday around their oral health needs. You may wonder why, but the simple fact is that dental care for populations from English-speaking countries is just too darned expensive, and faced with a huge dental bill they can't afford, pain and possibly tooth loss, jetting off for cheaper dental care elsewhere in the world is by far the lesser of two evils.
So, where are the top destinations for cheaper dental care?
You'll be surprised just where you can find top quality dental care overseas, in clinics that are generally well-equipped and in some cases far superior to some you'd find at home.
The Americas
Mexico is one of the most popular destinations in terms of dental travel. It is, of course, a vast country with plenty to offer visitors, attracting sun-worshippers, culture vultures, day-trippers and party-animals to a myriad of appealing locations.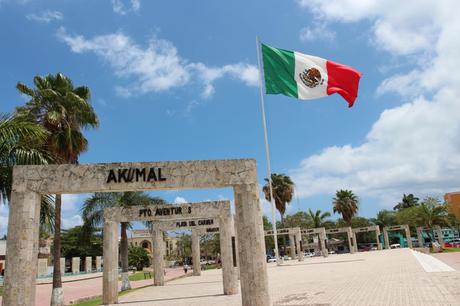 From the glorious coastal white sands and turquoise water of resorts such as Cancun, Playa del Carmen, Puerto Vallarta and Cabo san Lucas, to the off-the-beaten-track Pueblos Magicos offering unique history, culture or natural beauty; and from the exceptional biodiversity of its flora and fauna, to the relics of ancient civilizations found throughout the country, Mexico is a smorgasbord of inimitable experiences just waiting to be explored by regular visitors and dental tourists alike.
Americans from the southern states have long taken advantage of the cheaper prices south of Border, with many regularly making the trip to see a Mexico dentist where they generally make savings of around 70%.
Europe
Hungary's land-locked borders and its position practically in the center of Europe has made it a convenient destination for near neighbors. However, the sleepy town of Mosonmagyaróvár, on the Austrian border, is a surprising hot-spot for dentistry, with the highest number of dentists in relation to population in the world. Traditionally popular with Austrians, it now welcomes visitors from much further afield, including America and Greenland.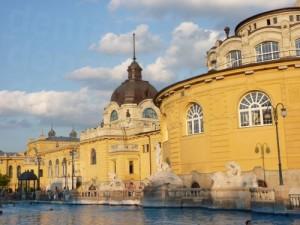 The Capital, Budapest, is also another favorite destination. Said to be one of the prettiest cities in the world, its stunning historic architecture nestling along the banks of the River Danube and hot, open-air springs offer a relaxing experience to soothe away dental woes, at a fraction of the cost of its more expensive European neighbors.
Asia
Thailand remains the most popular modern medical and dental tourism destination, providing contemporary, world-class facilities that cater exactly for foreign visitors' expectations and budgets.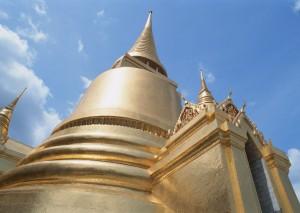 From the excitement of Bangkok to the calm of Chiang Mai and the rowdiness of Pattaya to the relative tranquility of uninhabited island's in Phuket's Phang Nga Bay, you'll find a Thailand dentist nearby who'll cater for all your dental needs – from a simple check-up to a full mouth makeover – and all for around 60% less than you'd pay at home – and in some cases as much as 90%.
So – next time you're having a business lunch in Poland, or negotiating white-water rapids in Costa Rica, or even sitting at home planning your next jaunt, bear in mind there are top destinations for cheaper dental care around the world where your money will go much further, leaving more in your pocket to spend on seeing the world.
---
Header photo by Charles Clegg
---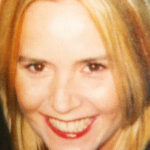 Amanda Duffy is an expert in the field of dental tourism and has been writing on the subject for a number of years. She is currently a key figure in the editorial team at Dental Departures, a company specializing in dental tourism that help patients save money on their dental care by matching them up with the right clinic.