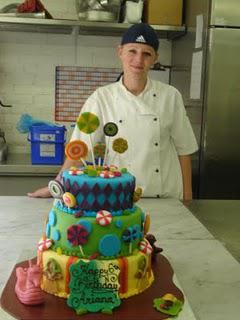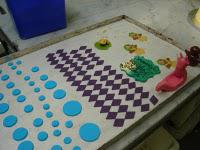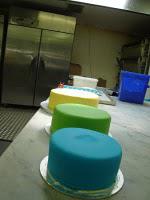 So after weeks of planning, lots of baking and marzipan magic from young Anna we have our Willy Wonka extravaganza.
All sliced up and eaten now I can share with you the photo's and processes of the this 3 tier miracle. Let us know what you think!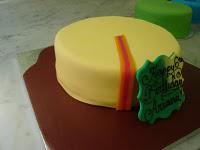 This is our Bottom base Anna created each marzipan strip and placed them all onto the cake to measure them out and make sure they fitted correctly before applying a little white icing to the back as glue to hold them in place.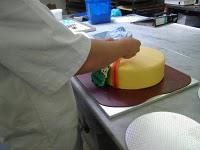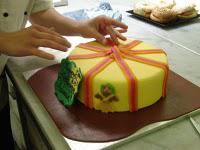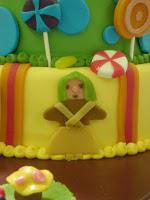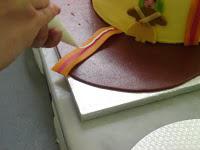 This is how each tier is initially built up, the colored cover paste goes on first and then Marzipan shapes are 'glued' to the sides to build up the patterns simple and effective.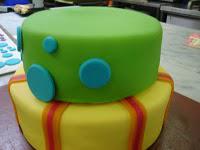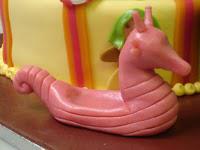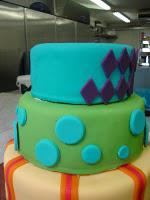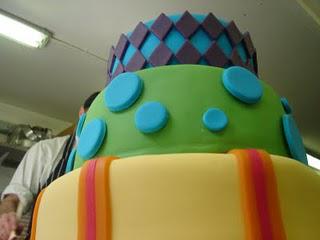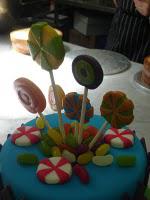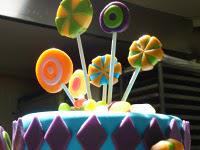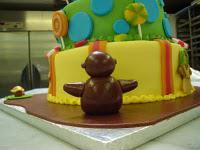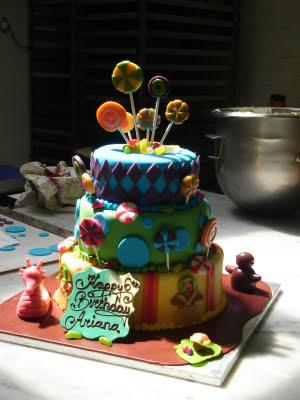 Nicola Quigley